By Nikhil
Fri, 20 Jan 2023 05:34 PM IST
Minute Read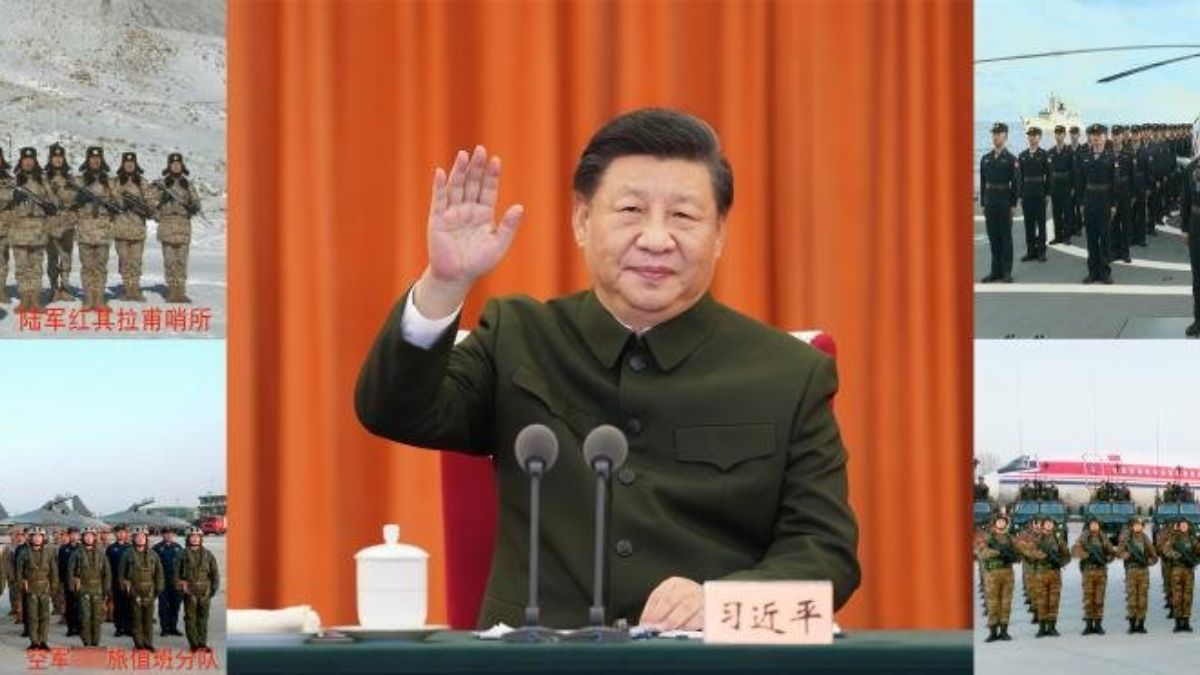 China's President Xi Jinping conversed with the soldiers of the People's Liberation Army deployed along the border with India in East Ladakh, on Friday, in order to check their combat readiness, according to Chinese media reports.
Speaking from the headquarters of the People's Liberation Army in Beijing, Xi addressed the soldiers about the defense situation in Khunjerab under the Xinjiang Military Command, news agency PTI reported.
Also Watch:
Chinese Communist Party's General Secretary, who is also the commander-in-chief of the PLA, Xi Jinping spoke about how "in recent years, the area has been constantly changing" and how it had impacted the Army, official video broadcasted on Chinese government owned media showed.
Chinese Army is now carrying out "dynamic" and "24-hour" monitoring of the border, one of the soldiers said in response. Not only this, China's supreme leader also inquired about the soldiers' well being, asking them if they were able to "receive fresh vegetables" in the inhospitable terrain.
Xi asked the borders troops "about their border patrol and management work" and "hailed the soldiers as models of border defence and encouraged them to persist in their efforts and make new contributions", according to state-owned media.
Eastern Ladakh is the region where a standoff erupted on May 5, 2020 between India and China following a violent clash in the Pangong lake area. On May 5, 2020 a military stand-off had ensued between the two Asian giants - India and China - in the Pangong Lake area of Eastern Ladakh. The stand-off had led to a violent clash.
India and China have so far engaged in seventeen rounds of high-level military talks over persistant issues emerging from the Eastern Ladakh border. However, no significant improvement in terms of resolution of the issue has happened yet.
India has asserted that peace and tranquillity along the Line of Actual Control (LAC) are essential for overall development of bilateral relationship with China.
(With agency inputs)