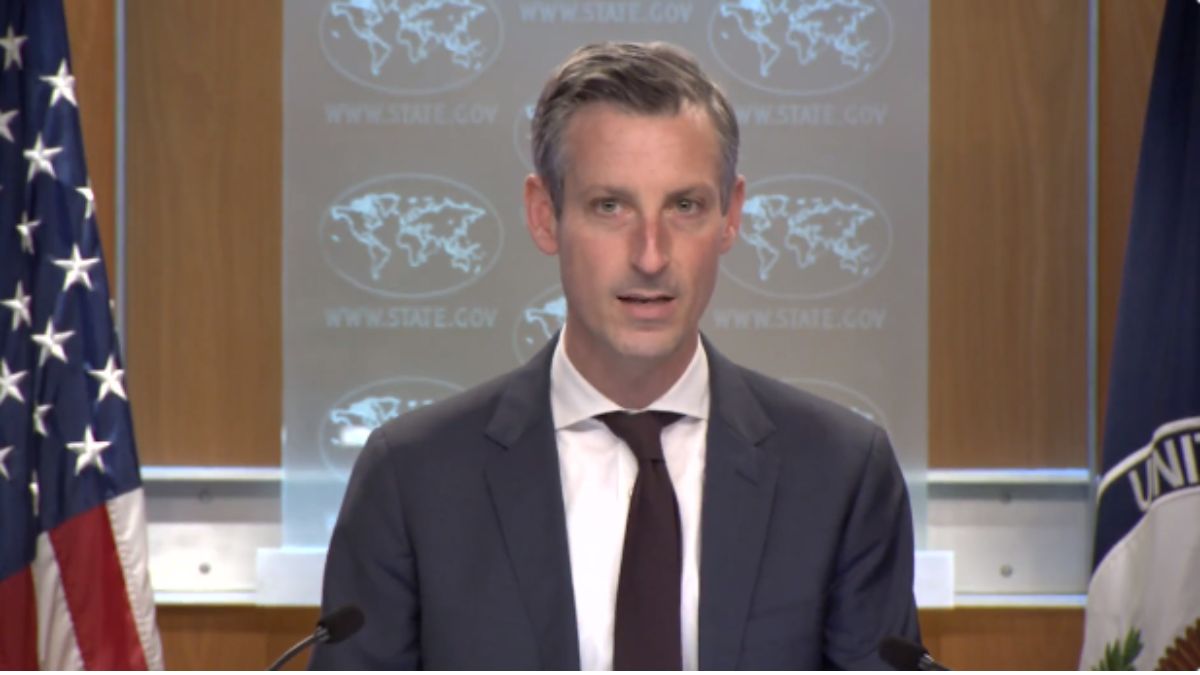 THE US "supports the importance of free press around the world" and has certainly made a point about it "in India as well", US State Department's spokesperson Ned Price said on Wednesday (local time) in relation to the recently released BBC documentary on Prime Minister Narendra Modi, which has found itself surrounded in controversy since its release.
Price also said that the banning of the documentary by Indian authorities is a matter of press freedom and that it is a matter of utmost importance to highlight democratic principles across the globe.
Also Watch:
"We support the importance of a free press around the world. We continue to highlight the importance of democratic principles, such as freedom of expression, freedom of religion or belief, as human rights that contribute to the strengthening of our democracies. This is a point we make in our relationships around the world. It's certainly a point we've made in India as well," Price said, as quoted by ANI.
"I'm not familiar with the documentary you're referring to. I am very familiar with the shared values that enact the United States and India as two thriving, vibrant democracies. When we have concerns about actions that are taken in India, we've voiced those we've had an occasion to do that," he added.
There are several elements that bolster the strategic relationship between India and the US, Price had said on Monday, recounting political, economic, and "exceptionally deep" people-to-people ties between the two countries as those elements.
In the previous week Rishi Sunak, Prime Minister of the United Kingdom, had distanced himself from the documentary made by his nation's public broadcaster saying he does not "agree with the characterisation" of the Indian Prime Minister. He had taken PM Modi's side in response to this issue being raised by another UK Member of Parliament, Imran Hussain, who is of Pakistani origin.
The British Broadcasting Corporation (BBC) has produced a documentary series with two episodes on Indian Prime Minister Narendra Modi and his social changes in India, following his ascent to power. The first episode of the documentary was banned by the Union Ministry of Information and Broadcasting, which derided it as "propaganda".
It is being claimed that the documentary, the first episode of which has been removed from YouTube, is critical of the Prime Minister's role during the 2002 communal riots in Gujarat. "We think this is a propaganda piece. This has no objectivity. This is biased. Do note that this hasn't been screened in India. We don't want to answer more on this so that this doesn't get much dignity," Arindam Bagchi, Ministry of External Affairs spokesperson, had said.
(With agency inputs)