'Watching Kashmir, will support Pak in its core interest', says Xi Jinping after meeting Imran Khan
Chinese President Xi Jinping on Wednesday said that he is closely watching Jammu and Kashmir's situation and will support its Pakistani counterpart in matters related to its core interests
Updated: Wed, 09 Oct 2019 07:04 PM IST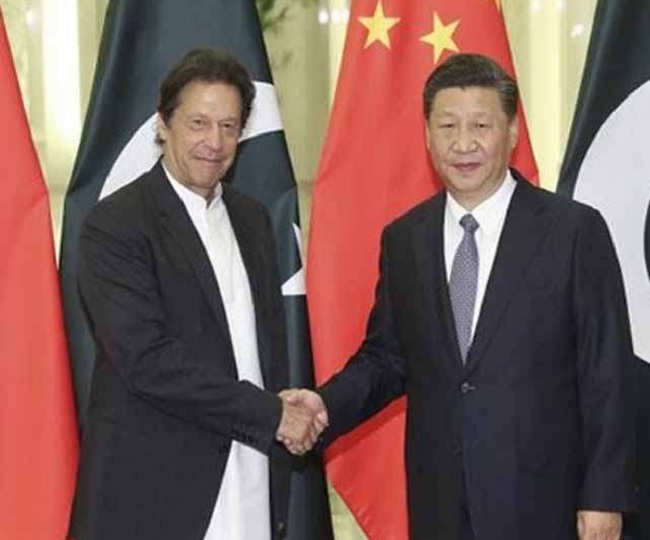 New Delhi | Jagran News Desk: After calling Kashmir a bilateral issue on Tuesday, Chinese President Xi Jinping on Wednesday said that he is closely watching Jammu and Kashmir's situation and will support its Pakistani counterpart in matters related to its core interests, according to the Xinhua news agency.
The report also states that, Xi during a meeting with Imran Khan in Beijing told him that the wrong and right into the matter can be clearly seen and both the countries should try to solve the issue through peaceful dialogues.
Also Read: Caught on Camera | Woman in UP abducts eight-month-old child sleeping next to mother at bus stand
Xi Jinping also assured Pak PM Imran Khan that the relation and friendship between Pakistan and China is unbreakable and rock-solid and can't be broken with the ongoing changes in the regional as well as the international situation.
Xi, as quoted by Reuters, said, "No matter how the international and regional situation changes, the friendship between China and Pakistan has always been unbreakable and rock-solid, and China-Pakistan cooperation has always maintained strong vitality."
These statements from the Chinese President comes after he met Pakistan PM Imran Khan at the Diaoyutai State Guesthouse in Beijing on Wednesday, just two days before his scheduled visit to India for the second informal summit with PM Modi, to discuss a number of issues.
Tensions between India and Pakistan increased after the central government abrogated Article 370 from Kashmir, giving it a temporary special status, and bifurcated the state into two union territories -- Jammu and Kashmir and Ladakh.
Also Read: John B. Goodenough, M. Stanley Whittingham and Akira Yoshino jointly win 2019 Nobel Prize for Chemistry
However, the Pakistan government in protest against India's move downgraded diplomatic ties with India and also expelled Indian High Commissioner Ajay Bisaria and suspended the trade ties with India. Pakistan PM Imran Khan also raised the issue to internationalise it at the recently concluded 74th session of the UNGA in New York but did not get much support from the world leaders.
China, an all-weather ally of Pakistan has supported the latter over the Kashmir issue. China also raised the issue at the UNGA with its foreign minister Wang Yi in his address at the UNGA gave reference to Kashmir and said, "No actions that would unilaterally change the status quo should be taken."
However, ahead of the Modi-Xi meet, China changed its tune and said India and Pakistan should resolve the issue bilaterally.
However, on Tuesday confirming Xi's visit to India, China shifted its stance on the Kashmir issue and said that the neighbouring countries should resolve the issue bilaterally.
Also Read: In another jolt for Pakistan, China shifts stand on Kashmir, calls it a 'bilateral issue'
On Wednesday, Indian government sources said Kashmir was not on the table when Modi and Xi meet but if the Chinese President wanted clarity on the issue, it could be discussed.
(With Inputs from Reuters)
Posted By: Talib Khan