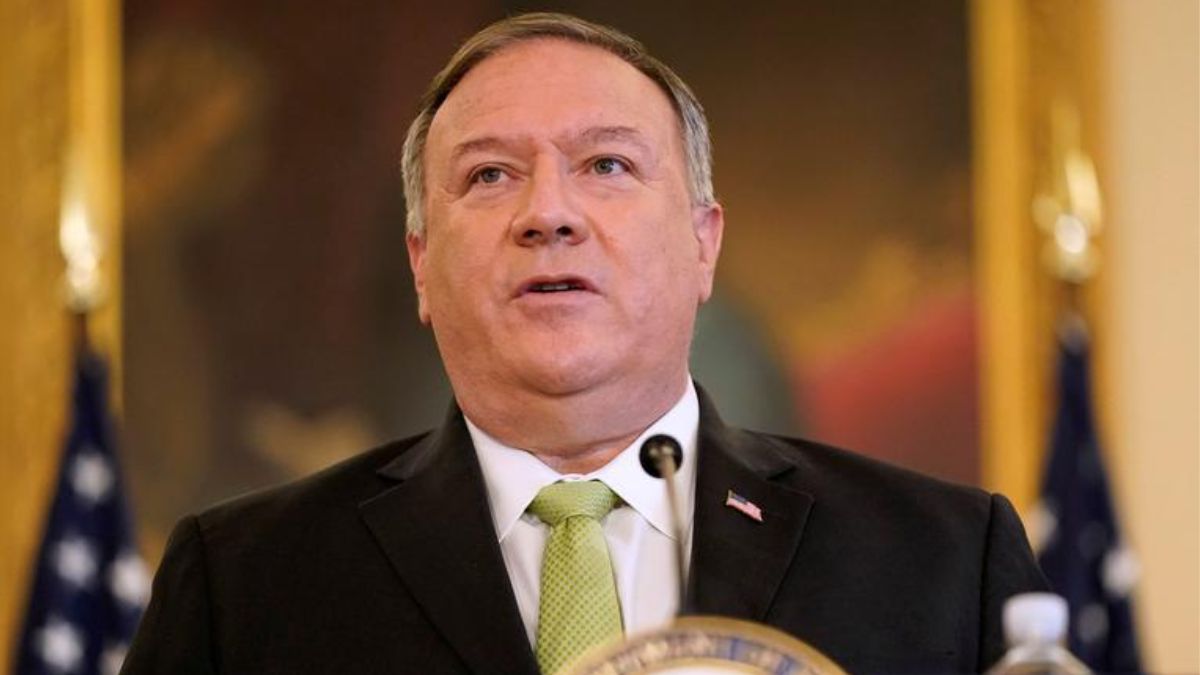 IN RESPONSE to the surgical strike on Balakot in February 2019, the former US Secretary of State Mike Pompeo claimed that his then-Indian counterpart Sushma Swaraj had apprised him that Pakistan preparing a nuclear attack and that India was also preparing its own escalatory response. Pompeo made these remarks in his latest book 'Never Give an Inch: Fighting for America I Love' which hit the stores on Tuesday (January 24).
"I do not think the world properly knows just how close the India-Pakistan rivalry came to spilling over into a nuclear conflagration in February 2019. The truth is, I don't know precisely the answer either; I just know it was too close," Pompeo, as quoted by PTI, wrote.
According to Pompeo, the incident took place on February 27–28, 2019, when he was in Hanoi for the US–North Korea Summit and his team worked overnight with both New Delhi and Islamabad to avert this crisis.
In February 2019, in retaliation for the terror attack in Pulwama that claimed the lives of 40 Central Reserve Police Force (CRPF) soldiers, Indian aeroplanes bombed a Jaish-e-Mohammed terrorist training centre in Balakot, Pakistan.
Here Are Pompeo's Claims From His New Book
"I'll never forget the night I was in Hanoi, Vietnam when - as if negotiating with the North Koreans on nuclear weapons wasn't enough - India and Pakistan started threatening each other in connection with a decades-long dispute over the northern border region of Kashmir," Pompeo said.
"In Hanoi, I was awakened to speak with my Indian counterpart. He believed the Pakistanis had begun to prepare their nuclear weapons for a strike. India, he informed me, was contemplating its own escalation. I asked him to do nothing and give us a minute to sort things out (sic)," Pompeo writes in his book, which wrongly refers to Swaraj as "he".
"As one might expect, he believed the Indians were preparing their nuclear weapons for deployment. It took us a few hours - and remarkably good work by our teams on the ground in New Delhi and Islamabad - to convince each side that the other was not preparing for nuclear war," the 59-year-old top former American diplomat wrote in his book.
No Immediate Comment From The Ministry Of External Affairs On Pompeo's Claims
"No other nation could have done what we did that night to avoid a horrible outcome. As with all diplomacy, the people working the problem set matter a great deal, at least in the short run. I was fortunate to have great team members in place in India, none more so than Ken Juster, an incredibly capable ambassador. Ken loves India and its people," he said.