US announces fresh curbs on H1B visas ahead of presidential elections, move likely affect thousands of Indian techies
The H1B visa is a non-immigrant visa that allows US companies to employ foreign workers
Publish Date: Wed, 07 Oct 2020 03:33 PM IST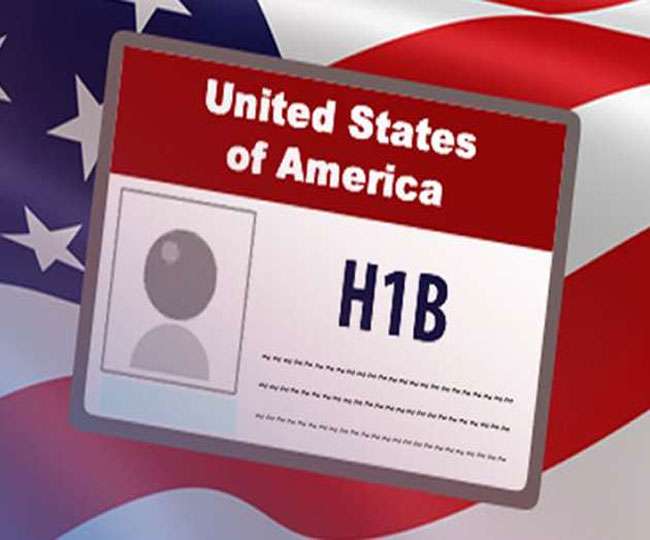 New Delhi | Jagran News Desk: With less than a month left for US presidential elections, Trump administration has announced its plan to sharply limit visas issued to overseas skilled workers, a move that is likely to affect thousands of Indian IT professionals. The administration has imposed fresh restrictions on H-1B nonimmigrant visa programme which it said is aimed at protecting American workers.
The H1B visa is a non-immigrant visa that allows US companies to employ foreign workers in speciality occupations that require theoretical or technical expertise. The new rules would enhance powers of Deptt of Home security helping it enforce compliance through worksite inspections and monitor compliance before, during and after an H1-B petition is approved.
According to the department, the pandemic's economic impact is an obvious and compelling fact that justifies good cause to issue this interim final rule.
We have entered an era in which economic security is an integral part of homeland security. Put simply, economic security is homeland security. In response, we must do everything we can within the bounds of the law to make sure the American worker is put first, said Acting Secretary Chad Wolf.
The technology companies depend on it to hire tens of thousands of employees each year from countries like India and China. Such a decision by the Trump administration is likely to have an adverse impact on thousands of Indian IT professionals. Already a large number of Indians on the H-1B visas have lost their jobs and are headed back home during the coronavirus pandemic that has severely hit the US economy.
Acting Deputy DHS Secretary Ken Cuccinelli said about one-third of the people who have applied for H1-B visas in recent years would be denied under the new rules, which also will include limits on the number of specialty occupations available under the program. President Donald Trump in June issued an order temporarily suspending the H-1B program until the end of the year.
(with agency inputs)
Posted By: Rakesh Kumar Jha