Turkish forces capture slain ISIS chief Abu Bakr al-Baghdadi's sister Rasmiya Awad from Syria
Updated: Tue, 05 Nov 2019 10:10 AM IST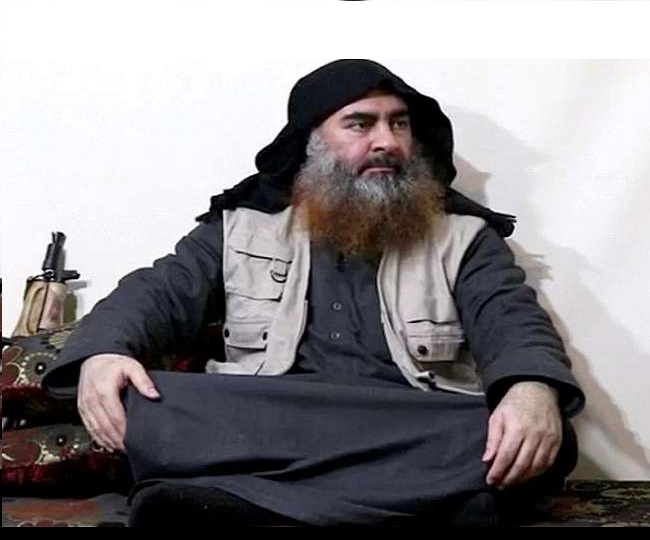 New Delhi | Jagran News Desk: The Turkish forces on Monday captured the elder sister of slain Islamic State terrorist group chief Abu Bakr al-Baghdadi, and her family from the northern Syrian town of Azaz, and is interrogating her husband and daughter-in-law, a Turkish official said as reported by news agency Reuters.
Identified as Rasmiya Awad, 65-years-old, elder sister of Baghdadi, was arrested in a raid near the northern Syrian town of Azaz, in the province of Aleppo, located near the border, which is controlled by the Turks, where she lived with her husband and relatives, the official said.
Also Read: PM Modi meets Japanese counterpart Shinzo Abe in Bangkok; discusses defence, trade ties
When captured, she was also accompanied by five children."We hope to gather a trove of intelligence from Baghdadi's sister on the inner workings of ISIS," the official said as quoted by Reuters.
Last week, US President Donald Trump announced that Baghdadi had been killed in Syria during a special operation by the US troops. According to the US leader, the number one terrorist was under the Pentagon's surveillance for quite some time before the conditions were ripe to eliminate him.
Confirming the death of their leader, ISIS on Thursday released an audiotape in which the terror outfit confirmed that their chief Baghdadi was dead and they also vowed to take revenge from the United States.
Baghdadi rose from obscurity to lead the Islamic State terror group and declared himself as the 'Caliph' for the Muslim community around the world. The self-proclaimed Caliph later went onto control huge areas of Iraq and Syria through violence terror attacks, from 2014 to 2017, before ISIS control was dislodged by U.S.-led coalition forces including Iraqis and Syrian Kurds.
Also Read: 'Greatest witch hunt,' says Trump as US House formalises impeachment process in landmark vote
A senior US official last week said Washington was looking at the new leader to determine where he came from. World leaders welcomed his death, but they and security experts warned that the group, which carried out atrocities against religious minorities and horrified most Muslims, remained a security threat in Syria and beyond.
(With Reuters Inputs)
Posted By: Talib Khan