Publish Date: Fri, 06 May 2022 10:40 PM IST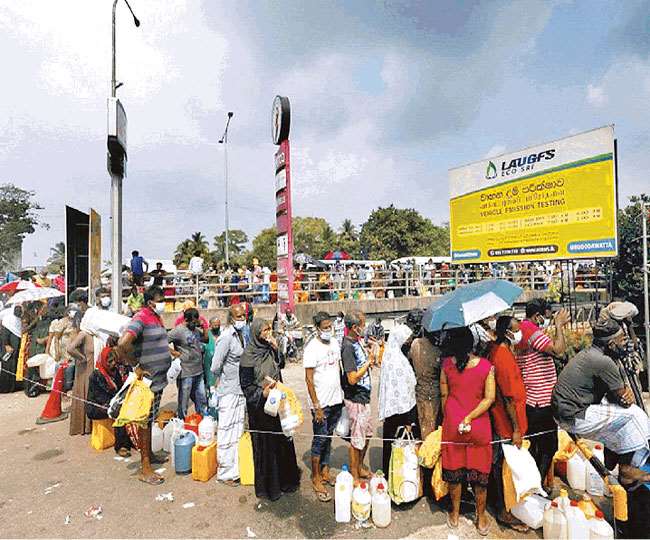 New Delhi | Jagran World Desk: A state of emergency has been declared by the President (of Sri Lanka, Gotabaya Rajapaksa) with effect from midnight on Friday, May 6, reported Sri Lanka's DailyMirror citing President's Media Division amid the Sri Lanka economic crisis.
A spokesman for the president said he invoked the tough laws to "ensure public order" after trade unions staged a nationwide strike Friday demanding his resignation over a worsening economic crisis, as reported by news agency AFP.
"The President used his executive powers to invoke emergency regulations to ensure the maintenance of essential services and public order," the spokesman added.
The emergency gives sweeping powers to security forces to arrest and detain suspects for long periods without judicial supervision. It also allows the deployment of troops to maintain law and order in addition to police. Rajapaksa had declared an emergency on April 1 also after a mass protest opposite his private residence. He had revoked it on April 5.
Earlier on Friday, police used tear gas and water cannon to disperse students attempting to storm the national parliament demanding Rajapaksa's resignation. Thousands of student activists from the Inter University Students Federation (IUSF) had blocked the main access road to the parliamentary complex since Thursday (May 5) and carried on the protests for almost 24 hours. The activists vowed to return on May 17 when the assembly session reconvenes.
For the unacquainted, Sri Lanka is going through the worst economic crisis in its history with the shortage of essentials, and power outages caused by a severe forex crisis. The crisis is caused in part by a lack of foreign currency, which has meant that the country cannot afford to pay for imports of staple foods and fuel, leading to acute shortages and very high prices. All trade unions of health, postal, port, and other government services have joined the strike.
Posted By: Sugandha Jha