SpaceX successfully launches 58 Starlink satellites, 3 planetlabs Skysats into orbit on Falcon 9
In a statement, the company said that it deployed SkySat satellites about 13 minutes after liftoff and the Starlink satellites 39 minutes after the liftoff. (representational image)
Publish Date: Sat, 13 Jun 2020 04:57 PM IST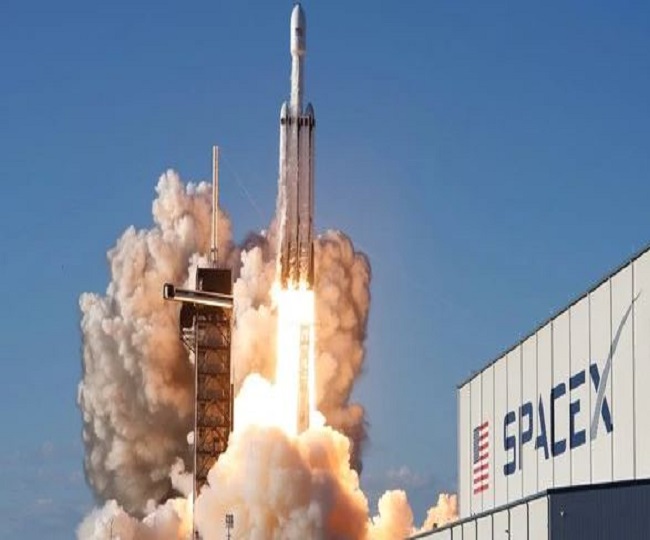 Washington (USA) | Jagran News Desk: The SpaceX on Saturday said that it successfully launched its 58 Starlink satellites from Florida, which also included a rideshare customer for the first time.
In a statement, the company said that it deployed SkySat satellites about 13 minutes after liftoff and the Starlink satellites 39 minutes after the liftoff.
Falcon 9 launches 58 Starlink satellites and 3 @planetlabs Skysats to orbit before returning to Earth and landing on a droneship pic.twitter.com/K6OjgJQZfv

— SpaceX (@SpaceX) June 13, 2020
This was the first Starlink ride-share as it included three earth-observing satellites for California-based Planet Labs.
The launch of the 58 Starlink satellites was the second of the three such launches by SpaceX this month. The Elon Musk company had launched the first batch of 60 Starlink satellites on June 4 while the third and last batch of the Starlink satellites will be launched on June 22.
Musk had earlier said that Starlink will get the rural and remote areas of earth online with high-speed, affordable web access. "For the system to be economically viable, it is really on the order of 1,000 satellites," Musk was quoted as saying by the Business Insider while adding that "which is a lot of satellites, but it's way less than 10,000 or 12,000".
The Chief Executive of SpaceX had also said that Starlink would begin a private beta service in about three months and a public beta in six months.
Meanwhile, SpaceX's lead manufacturing engineer Jessie Anderson spoke about the launch and said that the contract for the three SkySat satellites was signed six months earlier.
According to SpaceX, the Starlink satellites will be visible "at certain hours" when they reflect the sun in the week after launch. "We are working on implementing this as soon as possible for all satellites since it is a software change," the company had posted on its website.
For this launch, the company had used Falcon 9 rocket which was also used to carry the Crew Dragon capsule to ferry the NASA astronauts to the International Space Station (ISS) on May 30. The Falcon 9's booster is designed in such a way that it can be reused which means it can to earth after detaching during the launch process.
In September last year, however, the European Space Agency had to move one of its satellites out of the way of a Starlink satellite. SpaceX later said it corrected the problem.
SpaceX is among several companies interested in providing broadband internet coverage worldwide, especially in areas where it costs too much or is unreliable. Others include OneWeb and Jeff Bezos' Amazon.
According to Musk, Starlink revenue can help SpaceX develop rockets and spacecraft for travelling to Mars, his overriding ambition.
Posted By: Aalok Sensharma