Scotland man wakes up from coronavirus-induced coma to find mother dead and buried due to same disease
After 40 days, when James came out of the coma, his mother had already succumbed to the contagion virus and was buried two days earlier. (Representational Image)
Publish Date: Thu, 07 May 2020 01:28 PM IST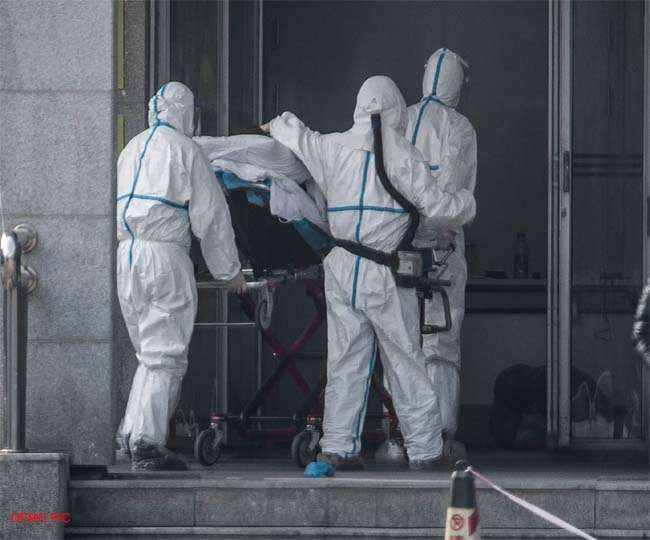 Oban (Scotland) | Jagran News Desk: James Scott (63) and his mother Jessie (84) were hospitalised on the same day after falling ill with coronavirus in Scotland's Oban which is located at around two-hours distance of capital Glasgow. However, as the COVID condition of both mother-son duo deteriorated, James was transferred to a hospital in Glasgow with an induced coma while his mother continued to get treated in Oban itself.
After 40 days, when James came out of the coma, his mother had already succumbed to the contagion virus and was buried two days earlier.
According to a report in Scotland-based Daily Record newspaper, James and Jessie reportedly contracted the virus together. The two had shared their weekly drink before the lockdown in the United Kingdom (UK) was put in place to contain the spread of the novel coronavirus.
Also Read | 'The Simpsons' pulled off another Nostradamus, had predicted Coronavirus outbreak in 1993
As soon as James came back to his senses, he dialled to his wife Sandra (57) to know how his mother was doing. And just then she broke the devastating news that they had buried his mother two days earlier.
"When Sandra told me she had gone I started to cry and said 'mum, you're going to sleep nice'. We were all so close and always had dinner together, that's what we loved to do," James was quoted as saying by the Daily Record.
"I had a lot of hallucinations when this was going on. I could see people lying in the hospital beds and my mum was one of them and I'd brought her in cakes. She was telling me which one she liked and I said 'I'll bring you that one in tomorrow'. I had known something wasn't quite right," he added.
Also Read | Report suggests COVID-19 may have spread beyond China long before world knew of its contagious existence
"She died on April 8 and we buried her on April 20. There was only eight of us at the funeral. James didn't know until April 22 that his mum had passed away and we'd buried her. It was so hard to tell him on the phone," said James' wife Sandra.
The UK is one of the worst-hit countries by the coronavirus pandemic, with the most number of confirmed COVID related deaths in Europe. The region has confirmed over 2,00,000 COVID cases and 30,000 deaths, according to the latest data available on Johns Hopkins University's COVID tracker.
Posted By: Aalok Sensharma