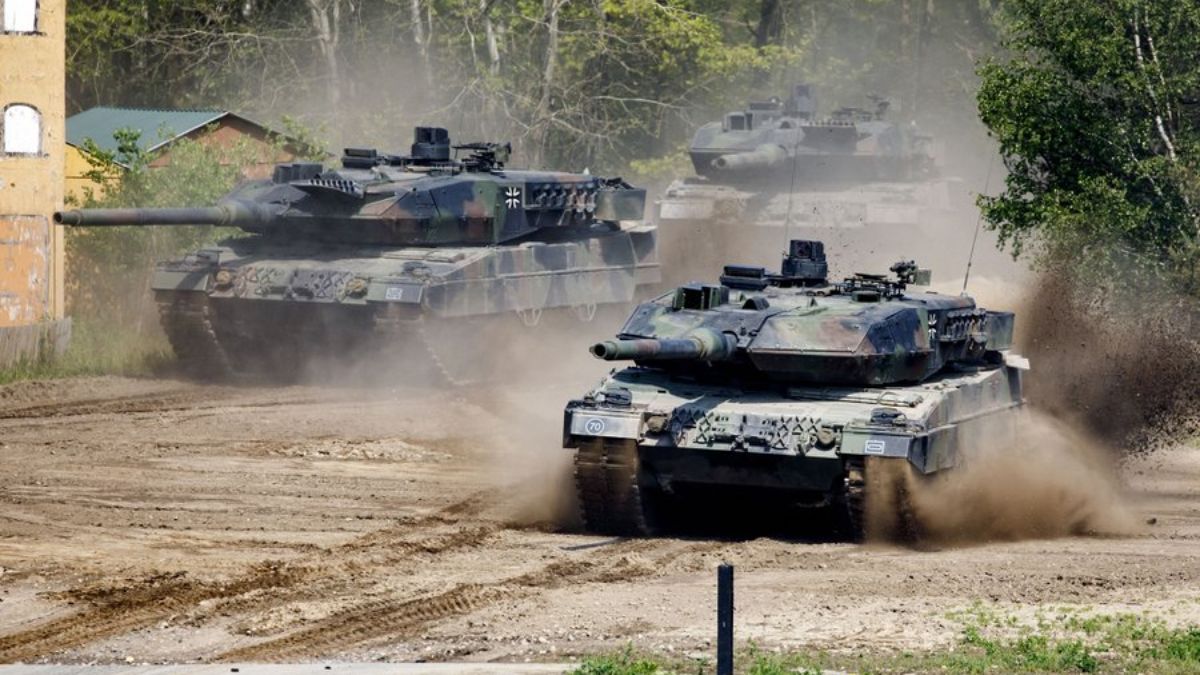 IN CASE Western countries supply Ukraine with tanks, they will be destroyed like any other on the battlefield, the Kremlin said on Wednesday. Western nations have decided to send more aid and Leopard 2 tanks to Ukraine as Russia has made some gains in the war zone in recent days. Berlin had asked the US to also send tanks if it wants Germany to do the same.
"Technologically, this is a failed plan. This is an overestimation of the potential that this will add to the Ukrainian army," Kremlin spokesman Dmitry Peskov told reporters, as quoted by news agency Agence France Presse (AFP).
Also Watch:
"These tanks burn like all the rest. They are just very expensive," he added.
In an apparent attempt to discourage Berlin from sending tanks Peskov had earlier this week said that any German supplies of Leopard 2 tanks to Ukraine would leave a "lasting mark" on its relationship with Moscow.
In fact, he also alleged that it is the Western support, by way of arms and ammunition, to Ukraine that is adding to the misery of Ukrainian people as it is extending the duration of the war.
Berlin today announced that it will allow European nations that host its Leopard 2 tanks to send them to Ukraine. Germany had last year made a U-turn from its decades long policy, of not spending much resources on defense and war, to step up support for Ukraine that is facing what Moscow calls a "special military operation". Berlin increased its military budget last year for the first time since the World War II.
Germany had also vexed Poland and Ukraine with its hesitation to send its coveted Leopard 2 tanks in support of Kyiv. Last week Germany had decided that it will not supply its tanks to Ukraine unless the US, too, commits to sending its M1 Abrams tanks to support the East European nation's war effort.


(With agency inputs)