Russia declares emergency in Northern Siberia after catastrophic oil spillage
More than 20,000 tons of diesel leaked into the Ambarnaya River near the city of Norilsk last Friday which turned huge passage of river Crimson red in colour. (PTI picture used for representation)
Publish Date: Fri, 05 Jun 2020 05:35 PM IST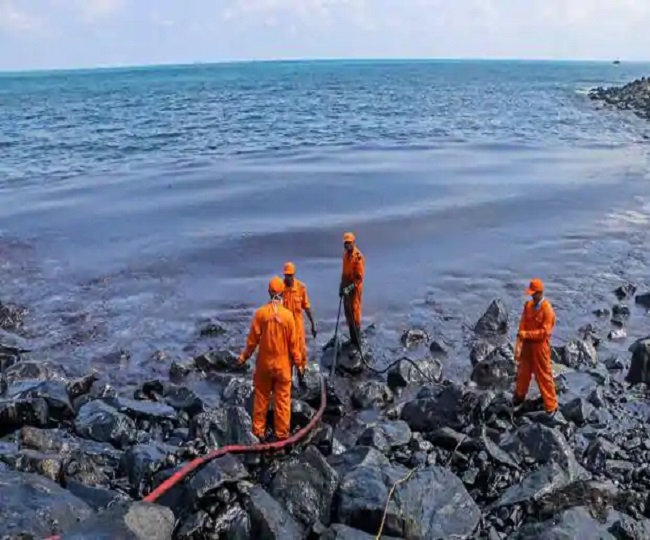 Moscow | Jagran News Desk: Russian President Vladimir Putin has declared a state of emergency in Northern Siberia region on Thursday, as the worst-ever oil spillage took the region by storm after the environmental crisis due to 20,000 tonnes of diesel oil leaked from a fuel tank near the Siberian city of Norilsk on last Friday turned uncontrollable.
More than 20,000 tons of diesel leaked into the Ambarnaya River near the city of Norilsk last Friday which turned huge passage of river Crimson red in colour.
The Russian Investigative Committee has opened a criminal inquiry and detained the plant's manager, Vyacheslav Starostin, New York Times reported.
President Putin himself too lashed out at the local Siberian authorities for acting too late and less, while adding that they have not learnt from the incidents of past.
"Why did government agencies only find out about this two days after the fact?" Putin told the media in a statement. "Are we going to learn about emergency situations from social media?" he asked.
Putin promised that he would ask investigators to look into the spill to make a clear assessment of how officials reacted to the accident for subsequent actions on the officials concerned.
Special containment booms have been installed in the Ambarnaya River in an attempt to prevent the spill from entering the nearby Lake Pyasino and the Kara Sea, which is the part of Arctic Ocean harbouring the most endangered species of the planet, such as Arctic Polar Bears and Emperor Penguins. However, out of 20,000 tonnes, only 340 tonnes of the oil spillage has been recovered, a Guardian report stated.
"It would take at least 10 years for the local ecosystem to recover," Elena Panova, the Russian deputy minister of national resources and the environment told in a press conference, minutes before President signed the instrument of emergency in Northern Siberia.
According to the New York Times, Norilsk Nickel, the company which owned the plant, is the world's largest producer of platinum and nickel. However, even in the past, such monumental ecological disasters have taken place from the plants which they own, most notably, 'blood river' phenomenon in Siberia in 2016.
Posted By: Aalok Sensharma