Rishi Sunak, son-in-law of Narayana Murthy, appointed as new Finance Minister of UK
Updated: Thu, 13 Feb 2020 06:26 PM IST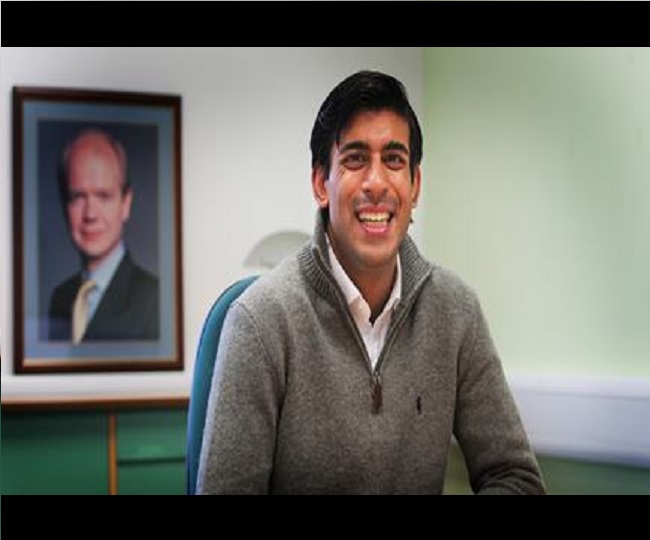 London (UK) | Jagran News Desk: British Prime Minister Boris Johnson on Thursday appointed Rishi Sunak, the son-in-law of Infosys founder Narayana Murthy, as the new Finance Minister of the United Kingdom.
He will join Home secretary Priti Patel on the top government bench as UK Chancellor of the Exchequer.
"The Queen has been graciously pleased to approve the appointment of Rt Hon Rishi Sunak as Chancellor of the Exchequer," Downing Street said in the official announcement.
The 39-year-old has a business background and has served as the Chief Secretary to the Treasury, effectively Javid's number two.
Sunak is married to Akshata, the daughter of Infosys co-founder NR Narayana Murthy.
An analyst with Goldman Sachs before joining politics in 2014, Sunak, whose grandparents were from Punjab and emigrated to the UK from east Africa, is MP from Richmond (Yorkshire).
He co-founded a 1-billion pound global investment firm and specialised in investing in small British businesses before his entry into politics. He strongly believes that small businesses in the UK would flourish as a result of Brexit as the "vast majority of British businesses (94 per cent) don't have anything to do with the EU; but they are still subject to all EU law".
He was Parliamentary Under-Secretary of State for Local Government in the Theresa May government.Pakistani-descent Javid, who became the first Asian to become a Cabinet Minister when he was made Secretary of State of culture, Media and Sports in the David Cameron government in 2014 after stints as Economic Secretary to the Treasury (2012-13) and Financial Secretary (2013-14), was earlier the Home Secretary in the the Theresa May government.
He had then cleared absconding businessman Vijay Mallya's extradition to India in February last year following the decision by the Westminister Magistrates Court in December 2018. Javid, who ran for Conservative Party leadership after May quit but lost to Boris Johnson, was made Chancellor by the later.
In the reshuffle on Thursday, he was offered to retain his post if he fired all his advisors but declined and quit, the BBC reported.
(With agency inputs)
Posted By: Aalok Sensharma