Report suggests COVID-19 may have spread beyond China long before world knew of its contagious existence
Updated: Wed, 06 May 2020 11:37 AM IST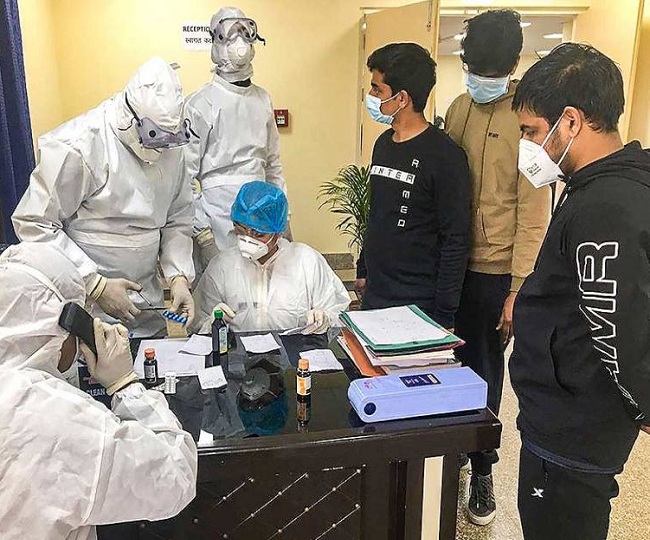 New Delhi | Jagran News Desk: Three weeks before Chinese authorities in Beijing acknowledged that COVID-19 is a contagious virus with human-to-human transmission level of spread, and more than a month before (WHO) World Health Organisation declared the Coronavirus outbreak 'a public health emergency of international concern', a sample taken from a 42-years old Pneumonia patient in suburban Paris on December 27 is reported to have tested positive for COVID-19. This is precisely a month before the first coronavirus patient showed up in Europe.
After much reluctance and alleged sidelining of WHO with China, COVID-19's Human-to-Human transmission was confirmed on January 21st, and after the delay of ten days on 31st January WHO declared Coronavirus outbreak as a public health emergency of international concern. Before that on 14th January, COVID-19 threat was passed off as an 'infection with no clear evidence of human-to-human' transmission.
Preliminary investigations conducted by the Chinese authorities have found no clear evidence of human-to-human transmission of the novel #coronavirus (2019-nCoV) identified in #Wuhan, #China. pic.twitter.com/Fnl5P877VG

— World Health Organization (WHO) (@WHO) January 14, 2020
The 27th December COVID-19 case in France may have been the earliest known coronavirus case in Europe.
According to a New York Times report, the French government has said that it is looking at the report. The doctors who made the finding said that they are confident in it, and that they tested the patient's old sample twice to avoid false positives.
However, an official confirmation from the French government is awaited.
If confirmed by the French authorities, this would mean that the efforts to manage the pandemic in Europe were not just late, but 'hopelessly late'. The French authorities placed the lockdown long after 27th December, on 16th March.
International Journal of Antimicrobial Agents has also confirmed in a peer-reviewed publication that the virus might have reached the European shores in the final week of 2019.
Authors of the paper suggested that the newly-identified December-27's patient's "lack of recent travel suggests that the disease was already spreading among the French population at the end of December 2019."
"There's no doubt for us," Dr. Yves Cohen, head of intensive care at the Avicenne and Jean Verdier hospitals, in the northern suburbs of Paris, and one of the authors of the study was quoted as saying by New York Times, adding "it was already there in December."
Similarly on April 23rd, reports had suggested that there was a "silent outbreak" of COVID-19 in the US cities such as Boston, San Francisco, Chicago and Seattle – marking a delay of at least four weeks before the official confirmation of spread started taking place.
Earlier, a South China Morning Post report citing 'unpublished government data' stated that the earliest COVID-19 case could be traced back to November 17th in Hubei province , but Beijing has repeatedly denied it and has said that its version of things that the virus first appeared in the first week of December should be held true.
The Chinese government is being widely criticised and even cornered for this delay of information whose timely passage could've avoided the catastrophe which COVID-19 has become across the world.
France and the US have recorded over 25,000 and 71,000 deaths due to novel Coronavirus according to the latest data available on Johns Hopkins University's COVID tracker.
Posted By: abhinav gupta