'Real Ayodhya in Nepal, Lord Ram Nepali, not Indian': KP Oli Sharma's remark draws controversy
"Lord Ram is a matter of faith for us, and people will not allow anybody, be it prime minister of Nepal or anyone, to play with this," he said as reported by news agency PTI.
Updated: Tue, 14 Jul 2020 09:56 AM IST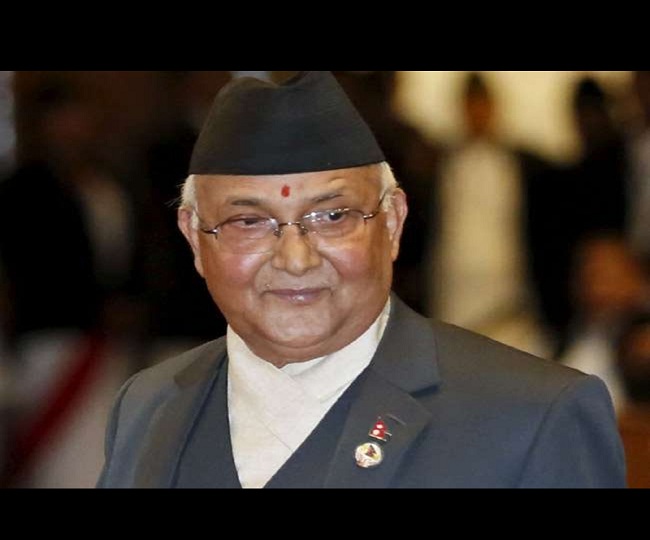 New Delhi | Jagran News Desk: In a highly contentious remark, Nepal Prime Minister KP Sharma Oli on Monday claimed that Lord Ram was a Nepali and not an Indian and blame India of cultural encroachment by "creating a fake Ayodhya. Oli also claimed that the "real" Ayodhya lies in Nepal, not in India and that Lord Ram was born in Thori in southern Nepal.
Addressing at an event on the birth anniversary of famous Nepalese poet Bhanubhakta, at his residence, PM Oli said, "Nepal has become a victim of cultural encroachment and its history has been manipulated. Although the real Ayodhya lies at Thori in the west of Birgunj, India has claimed the Indian site as the birthplace of Lord Ram".
"We also believe that deity Sita got married to Prince Ram of India. Actually, Ayodhya is a village lying west of Birgunj," he said, adding that the "marriage between bride and bridegroom at such a distance was not possible at the time when there was no communication and transportation system".
"The place called Thori, near Birgunj is the real Ayodhya, where Lord Ram was born. In India, there is a great dispute on Ayodhya. But, there is no dispute in our Ayodhya," Prime Minister Oli was quoted as saying by his press advisor Surya Thapa.
"Valmiki Ashram is also in Nepal and the holy place where King Dasharath had executed the rites to get the son is in Ridi, which is in Nepal. As Dasharath was the ruler of Nepal, it is natural that his son Ram was also born in Nepal. Therefore, real Ayodhya lies in Nepal", he claimed.
Reactions from India:
Criticising PM Oli's remarks, national spokesperson of BJP, Bizay Sonkar Shastri accused the Communists in Nepal of playing with people's faith and said that they will be rejected by the masses in the same way they have been here.
"Lord Ram is a matter of faith for us, and people will not allow anybody, be it prime minister of Nepal or anyone, to play with this," he said as reported by news agency PTI.
Congress leader Abhishek Manu Singhvi also condemned Oli's remarks and said that he has lost his mental balance and speaking lines scripted by the Chinese.
"#Oli #NepalPM seems 2hv lost his mental balance or is puppet &parrot like mouthing lines scripted by desperate #Chinese. 1st he claimed territories never earlier claimed by #Nepal. Now he relocates #Ram #Sita #Ayodhya & #RamRajya a few hundred miles from Ayodhya inside Nepal!," Singhvi tweeted.
Priests in Ayodhya also lashed out at Oli, who they said had made the statements under pressure from China.
"Lord Rama was born here. He was born here in Ayodhya near Sarayu river. It is a popular belief that he belongs to Ayodhya. It is true that Sita Ji (Lord Rama's wife) was from Nepal, but to claim that Lord Rama was Nepali is wrong. I condemn Oli's statement," Mahant Dinendra Das, Ram Temple Trust member said as reported by ANI.
Kalki Ram Das Maharaj, president, Rama Dal Trust said that Oli was working on behalf of Nepal and Pakistan. "I condemn his comment. They used to be a Hindu Rashtra but now they are working on the behalf of China and Pakistan" he said.
"There is a line in our religious books, "Jiske Uttar Disha me Saryu pravahit hoti hai, vo Ayodhya hai'" (The place from where Saryu river flows in the east is Ayodhya) and there is no Saryu river in Nepal, how can he claim that Ram belongs to Nepal. I am challenging him that he will be dethroned in one month," he added.
(With Agencies Inputs)
Posted By: Talib Khan