'Potentially hazardous' asteroid will travel past Earth soon | All you need to know
Updated: Wed, 29 Apr 2020 08:56 AM IST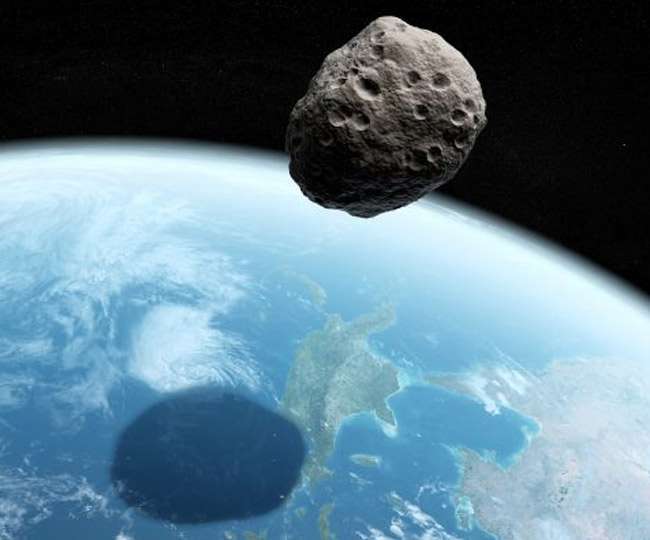 New Delhi | Jagran News Desk: While the entire world is fighting a war against Coronavirus and we are all under lockdown to prevent the spread of the virus, there is something else going on in space -- a huge Asteroid is heading towards Earth. Massive Asteroid 1998 OR2 is likely to pass close to Earth on Wednesday morning.
The nearly 1.2-mile-wide Asteroid Meteorite continues to be a center of attraction for scientists around the world and is watched attentively by the leading world's space agencies, including NASA. The speed of this Asteroid is 19,000 km per hour and it is moving towards earth at the same speed.
Scientists say that it is very large and is enough to create a global impact on Earth. However, it has been clearly stated that this Asteroid will not fall on the earth and thus there is no need to be afraid. This asteroid will pass 6.2 million km away from Earth. So, if someone is claiming that its the end of the earth on the morning of 29 April, then do not believe it because it is completely fake.
"Asteroid 1998 OR2 will safely pass by Earth at a distance of 3.9 million miles/6.2 million km on April 29. Astronomers studying the asteroid with radar are also keeping a safe distance—from each other! Just another day for planetary defense," NASA wrote in a tweet post.
However, scientists see it as a threat to the Earth due to its size. Recently NASA also released a picture showing the image of this Asteroid. In it, it looked like a masked person. Scientists said that at one end of it there are features like hills and ridges, so it looks like it is masked.
According to the information, this meteorite will pass close to the Earth around 5 am on April 29 and it will not cause any harm on the Earth. Despite this, it is being constantly monitored.
Posted By: Aalok Sensharma