Pink Supermoon 2020 in India: When, where and how to watch the brightest full moon of the year tonight
Publish Date: Tue, 07 Apr 2020 08:20 AM IST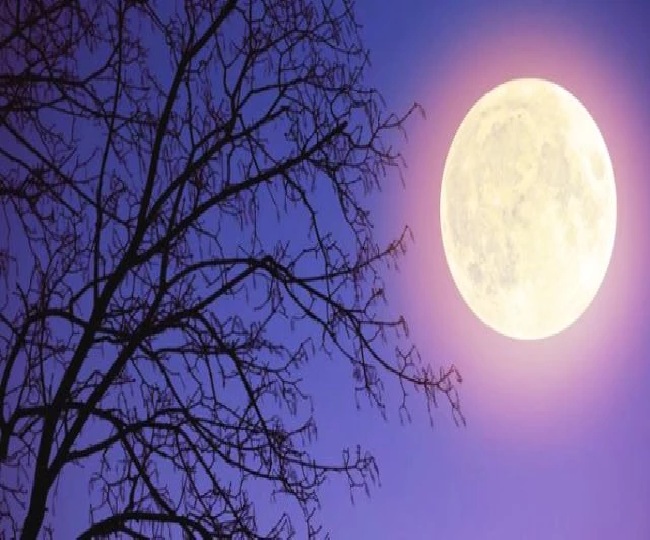 New Delhi | Jagran News Desk: It will be a big night for the werewolves in your neighbourhood as it will be the biggest and brightest lunar event of the year. The Pink or Super Pink Moon will come out in the night sky to illuminate its light to mark the beginning of the spring season. This will also be the first supermoon after spring equinox.
Though it has been named pink moon, the colour of moonlight won't actually be pink. It will instead look orange. The pink label is chosen as a reference to a wildflower which has a vivid pink colour and usually noticed in the garden during spring.
A supermoon is only witnessed once a year. The phenomena takes place when the moon is at the closest point to earth-- also known as perigree. When the celestial body is around a perigree, it looks bigger and brighter than the regular moon.
On the intervening night of April 7 and 8, the moon will be 3,56,907 kilometres away from Earth. The overall distance between the two is 3,84,400 km. The supermoon will be up to 14 14 per cent larger and 30 per cent brighter.
Super pink moon is a rare sight as moon's path orbital path is elliptical and not circular. Majority of full moon occurs when it is away from earth and thus it looks dimmer.
According to a report from Dailymail, pink moon will be at its peak at 2.35 am (GMT) on April 8. According to the Indian Standard Time (IST) it will be a day here so you have to rely on pictures available online on your smartphones, tablets or by tuning in to news channels. If you are in Europe, Africa or US, you can watch it directly from your eyes.
The last supermoon had occured on March 9 and the next one will occur on April 26 next year.
Posted By: James Kuanal