Pak avoids FATF's 'black list', here's what would happen if it fails to act on terror funding
Publish Date: Sat, 19 Oct 2019 02:05 PM IST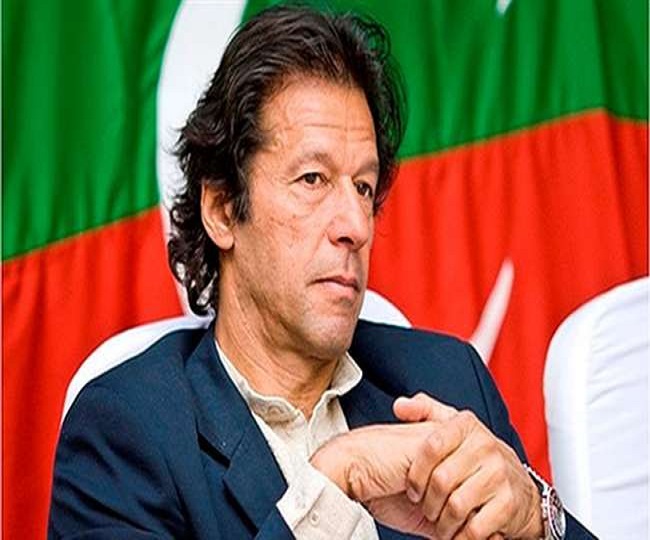 New Delhi | Jagran News Desk: The Financial Action Task Force (FATF) on Friday warned Pakistan that it will be 'blacklisted' if it does not control terror funding by next February. Putting Pakistan on notice, the FATF expressed its concern over Pakistan's failure to deliver on most of its 27 targets.
Pakistan on Friday escaped getting 'blacklisted' by the FATF which, at the end of it's five-day plenary, said it will decide again in February 2020 whether to keep the country in the 'grey list' or not.
Meanwhile, China on Friday urged all countries to strengthen their fight against terrorism.
"We have urged all countries to strengthen international cooperation in fighting terrorism," China's ambassador to India, Sun Weidong told news agency ANI in an interview.
What if Pakistan continues to be in 'Grey list'?
Pakistan was put in the 'Grey list' in June 2018 by the FATF after it failed to complete a 27-point action plan by it. It was given 15 months then to complete the implementation of the 27-point action plan.
Also Read | India-US bilateral defence trade to reach USD 18 billion this year: Pentagon
If Pakistan continues to be in the 'Grey list' then it would get very difficult for it to get any kind of financial aid from the IMF or the World Bank or any other financial institution which would further deteriorate the financial condition of the country.
What is FATF?
FATF or the Financial Action Task Force is an inter-governmental body which was established in 1989 to counter money laundering, terrorist financing and other related threats to the integrity of the international financial system.
Also Read | Hindu activist Kamlesh Tiwari's murder a 'radical killing', says UP DGP; 5 arrested so far
The FATF places countries in three categories -- White list, Grey list and Black list. White list includes those countries like India and the US which comply with most of the FATF's parameters. The Grey list includes countries like Pakistan which have failed to comply with some of the parameters of the FATF and are recognised as 'high risk' countries. The Black list contains countries like Iran which are non-cooperative in the global fight against money laundering and terrorist financing.
Meanwhile, Indian Army Chief General Bipin Rawat on Saturday asserted that there is pressure on Pakistan to deliver on FATF's directions as to be on a 'Grey List' is a setback for any nation.
"Pressure is on them to deliver and they have to take action. It is up to them how much seriously they take it. We would only like them to follow its (FATF) directions and work towards restoring peace. To be on such a 'Grey List' is a setback for any nation," news agency ANI quoted Rawat as saying.
Posted By: Aalok Sensharma