Publish Date: Thu, 28 Apr 2022 04:16 PM IST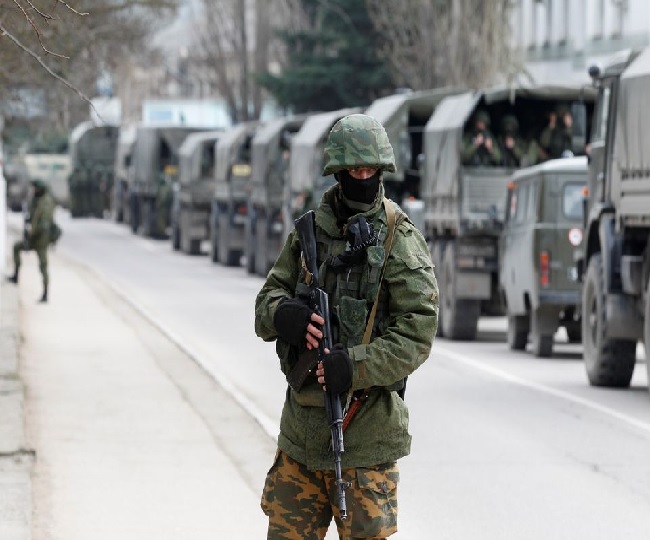 Kyiv | Reuters: The bodies of 1,150 civilians have been recovered in Ukraine's Kyiv region since Russia's invasion and 50-70 per cent of them have bullet wounds from small arms, Kyiv police said on Thursday.
Kyiv regional police chief Andriy Nebytov said in a video posted on Twitter that most of the bodies had been found in the town of Bucha, where hundreds of corpses have been discovered since Russian forces withdrew.
Russia has denied targeting civilians since the Feb. 24 invasion of Ukraine. It has called allegations that Russian forces executed civilians in Bucha while they occupied the town a "monstrous forgery" aimed at denigrating the Russian army.
Reuters has asked the Russian Defence Ministry for comment on the latest Kyiv police statement.
"To date, we have found, examined and handed over to forensic institutions 1,150 bodies of dead civilians," Nebytov said in the video, in which he stood in the rubble of buildings destroyed during heavy fighting in the Kyiv region.
"I want to emphasise that these are civilians, not military," he said.
The video was posted on the day that United Nations Secretary-General Antonio Guterres was due to hold talks in Kyiv with Ukrainian President Volodymyr Zelenskiy.
Ukrainian television showed Guterres visiting the town of Borodyanka, where Zelenskiy has said the situation is "significantly more dreadful" than in nearby Bucha.
Russia steps up assault on east Ukraine
Russia stepped up its assaults on eastern and southern Ukraine, Kyiv said on Thursday, and President Vladimir Putin threatened "lightning-fast" retaliation against any Western countries that intervene on Ukraine's behalf.
More than two months into an invasion that has flattened cities but failed to capture the capital Kyiv, Russia has mounted a push to seize two eastern provinces in a battle the West views as a decisive turning point in the war.
"The enemy is increasing the pace of the offensive operation. The Russian occupiers are exerting intense fire in almost all directions," Ukraine's military command said of the situation on the main front in the east.
Posted By: Subhasish Dutta