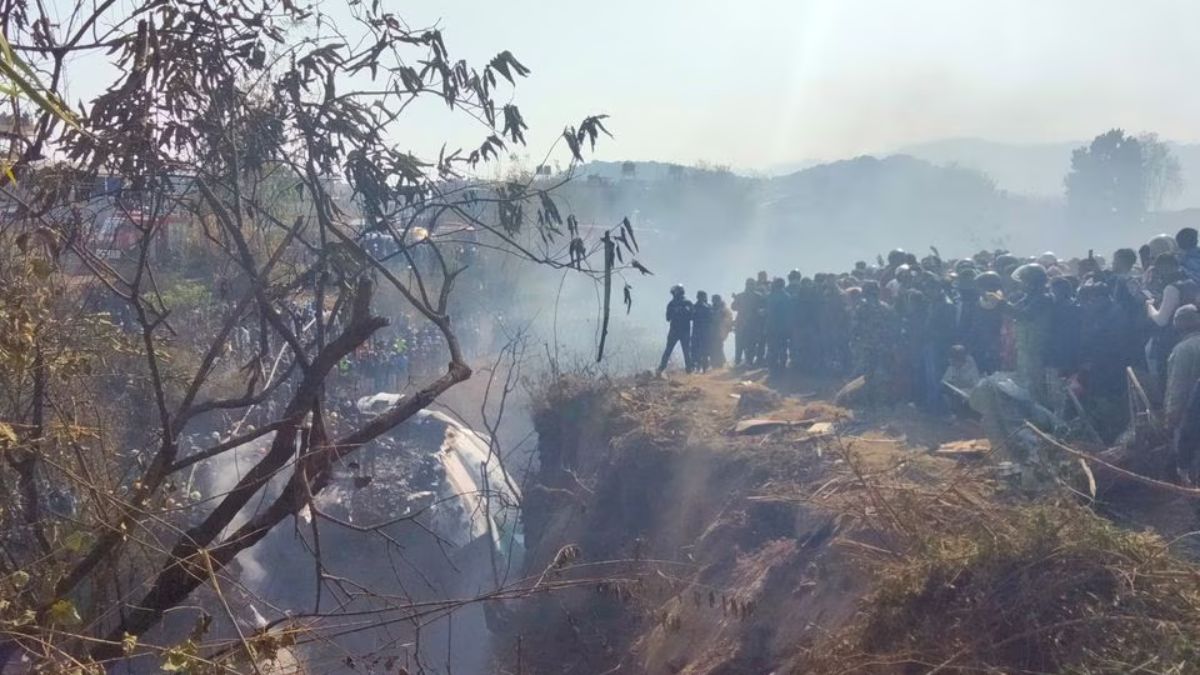 DAYS after the plane crash in Nepal's resort city of Pokhara, a media report on Thursday said that the pilots of a Yeti Airlines aircraft may have failed to fully deploy the wing flaps while attempting to land.
An aircraft of Yeti Airlines crashed into a gorge near the newly built airport in Pokhara on Sunday, January 15. The crash is considered one of the country's worst air disasters in the last 30 years, killing all 72 people on board, including five Indians.
According to the Kathmandu Post, an aircraft coming to land has the flaps at the back of the wings fully down to provide more control at low speed and prevent stalling. However, the exact reason behind the crash will only be known after the examination of the flight data recorder, or the black box.
According to a Yeti Airlines official, a nine-member French team is investigating the incident with the airlines' staff and the relevant authorities in Pokhara about the details of the ATR-72 aircraft crash.
After the incident, two videos went viral. One of them showed the aircraft banking sharply left and failing after a while. Several hours later, another video showed an Indian passenger identified as Sonu Jaiswal live streaming from the plane seconds before it went down.
According to the report, the footage showed that the flaps were not fully open, which leaves the suspicion that the aircraft might have stalled for this reason.
Another senior ATR captain, Kumar Pandey, was quoted as saying by the Kathmandu Post, "I was stunned after watching the video." "From the window, we can clearly see that one side of the wing flap of the aircraft was not fully deployed. I speak on the basis of the video footage, which is subject to a detailed investigation." In 2007-08, Pandey flew the same aircraft that once belonged to the now-defunct Kingfisher Airlines of India, the report said.
"It looks like the pilots messed up. If that's the case, it's a big negligence. They didn't follow the basic checklist," Pandey said, as quoted by news agency PTI.
"The pilots may have omitted the mandatory final landing checklist," the report quoted at least four ATR captains and at least three experts who have extensive knowledge of the matter.
In India, aviation experts said that mishandling, malfunctioning of an aircraft system, or pilot fatigue could also be among the factors that led to the crash of the aircraft in Nepal.
(With PTI Inputs)