NASA to conduct all-female spacewalk today, here's all you need to know
Publish Date: Fri, 18 Oct 2019 10:02 AM IST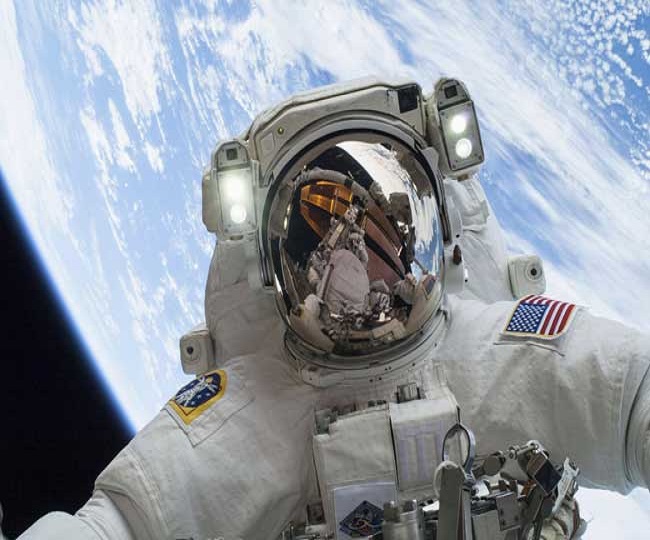 Florida (USA) | Jagran News Desk: On Friday, NASA will create history as the space agency will conduct the first-ever all-female spacewalk. The spacewalk will be conducted by NASA astronauts Christina Koch and Jessica Meir.
This milestone was scheduled to take place earlier this year in March but was cancelled due to the lack of appropriately sized spacesuits. The space agency replaced one of the female astronauts by a male astronaut following which it received flank over sexism from various quarters.
Here's all you need to know about the first all-female spacewalk:
1. The spacewalk will be conducted by NASA astronauts Christina Koch and Jessica Meir. This will be Koch's fourth spacewalk and Meir's maiden attempt.
2. The two astronauts are scheduled to step outside the International Space Station at 4:50 am PT on Friday, but there is a chance the spacewalk could get pushed back. The spacewalk will last for five and half an hour.
3. The space agency will broadcast the spacewalk on NASA TV with coverage set to start at 3:30 am PT on Friday.
4. In their spacewalk, the two astronauts are expected to replace a power battery in the ISS which failed last week. The battery charger failed after Koch and a male crewmate installed new batteries outside the space station last week.
5. "In the past, women haven't always been at the table, and it's wonderful to be contributing to the human spaceflight programme at a time when all contributions are being accepted, when everyone has a role, and that can lead in turn to an increased chance for success," NASA TV quoted Koch as saying.
6. Meanwhile, Kathryn Sullivan was the first female astronaut to conduct a spacewalk in 1984.
7. Since 1998, there have been 220 instances of spacewalks with only 15 women participating in them.
8. Meanwhile, the first-ever spacewalk was conducted by Russia in 1965.
Posted By: Aalok Sensharma