Massive asteroid 1998 OR2 will fly by close to earth on April 29, poses no threat to planet
Updated: Wed, 29 Apr 2020 08:53 AM IST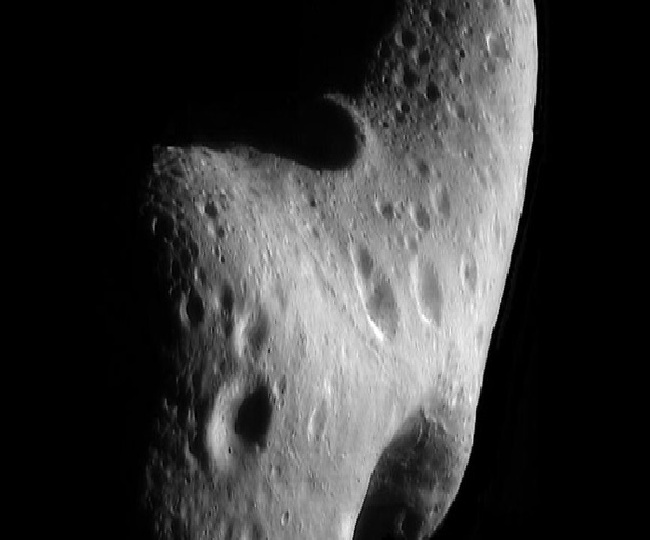 New Delhi | Jagran News Desk: The year 2020 has been the host of multiple firsts of our times – the on-going coronavirus pandemic, below zero oil prices and a dictatorial upheaval in North Korea among others. Adding to the list, there we have an 'Asteroid 52768 (1998 OR2)' which has been classified as 'Potentially Hazardous' by the Center of New Earth Object Studies (CNEOS) and will fly past the earth on April 29.
Asteroid 52768 will be 6.3 million kilometers away from the Earth, which is the closest it would be ever since its existence was identified in 1998, Business Insider reported.
Though the distance is considerably large, but because it is bigger than 140m in size and will be under eight million km of distance from Earth and it has been classified as 'Potentially Hazardous' as per a pre-defined criterion.
The European Space Agency said that the nearest the asteroid will get to the earth will be 16 times farther from Moon.
"Wow. Asteroid 1998 OR2 tumbling through space seen by the Arecibo observatory. They confirm the space rock is ~ 2 km in diameter and rotates once every 4.1 hours. 1998 OR2 will safely make a #closeapproach of Earth on 29 April, at its closest being 16 x further than the Moon," the European Space Agency tweeted.
Interestingly, the visual display of the asteroid shows as if it knows that it's a rare pandemic period on the earth. Puerto Rico-based Arecibo Observatory suggests that asteroid looks like 'it's wearing a mask' despite it being 16 lunar distances away.
#TeamRadar and the @NAICobservatory staff are taking the proper safety measures as we continue observations. This week we have been observing near-Earth asteroid 1998 OR2, which looks like it's wearing a mask! It's at least 1.5 km across and is passing 16 lunar distances away! pic.twitter.com/X2mQJCT2Qg

— Arecibo Radar (@AreciboRadar) April 18, 2020
However, NASA wants the world to be "rest assured" because as per its analysis, the asteroid won't even breach the Earth's atmosphere.
"Have you been hearing about asteroid 1998 OR2's close approach on April 29? Rest assured that this asteroid will safely pass Earth by 3.9 million miles/6.2 million km. Have other questions about #asteroids and #planetarydefense?" @NasaAsteroidWatch said in a tweet.
Until the Apophis or 'God of Chaos' asteroid gets past our planet-blue in 2029 or Asteroid 2011 UL 21 passes by in 2024, the upcoming trip of 1998 OR 2 will be the most significant of the decade, the Business Insider reported.
Posted By: Aalok Sensharma