Massive 7.5-magnitude eartquake off Alaska coast triggers small tsunami waves
Alaska Earthquake: Small waves of the tsunami were seen rising above the sea after the massive 7.5-magnitude earthquake off the coast of Alaska and residents were evacuated to higher ground.
Publish Date: Tue, 20 Oct 2020 07:38 AM IST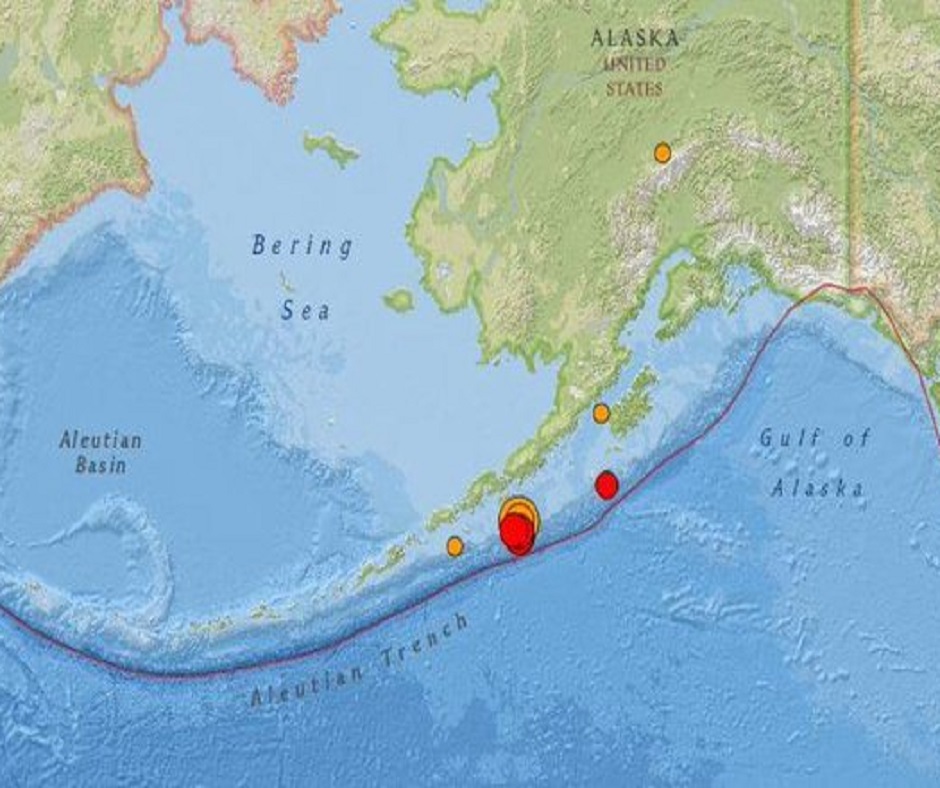 New Delhi | Jagran News Desk: A massive 7.5 earthquake struck Alaska coast on Monday, triggering small tsunami waves, according to the National Oceanic and Atmospheric Administration. Authorities had issued a tsunami warning soon after the earthquake off the coast of Alaska and residents were evacuated to higher ground. There were no immediate reports of casualties or damage to property but two small waves each measuring 4 feet, 3 inches high hit the coast. However, some media houses reported the waves were smaller and not more than 2 feet over high tide.
Later, the Tsunami warning was converted into an advisory. The advisory was issued for the Alaska Peninsula and South Alaska, the tsunami warning center in Palmer, Alaska said. The tsunami advisory was also "pretty remote".
"For other US and Canadian Pacific coasts in North America, there is no tsunami threat," the center said.
Meanwhile, the epicentre of the big earthquake was around 60 miles from Sand Point, near the Aleutian Peninsula in the southwestern part of the state. After the earthquake, two aftershocks of magnitude 5.9 and 5.8 also struck the area.
Earthquakes above magnitude 7 are not new to Alaska, in fact, they are almost a normal thing that people witness in the US peninsula. Earlier in July, a similar Tsunami warning was issued after a massive 7.8 earthquake hit the coast off Alaska.
The depth of the earthquake was 10 km and it landed in the so-called 'Ring of Fire', an area highly prone to earthquakes and volcanic eruptions.
Posted By: Shashikant Sharma