India ready to foil Pak's bid to internationalise Kashmir at UNHRC with point-to-point rebuttal
Updated: Tue, 10 Sep 2019 09:17 AM IST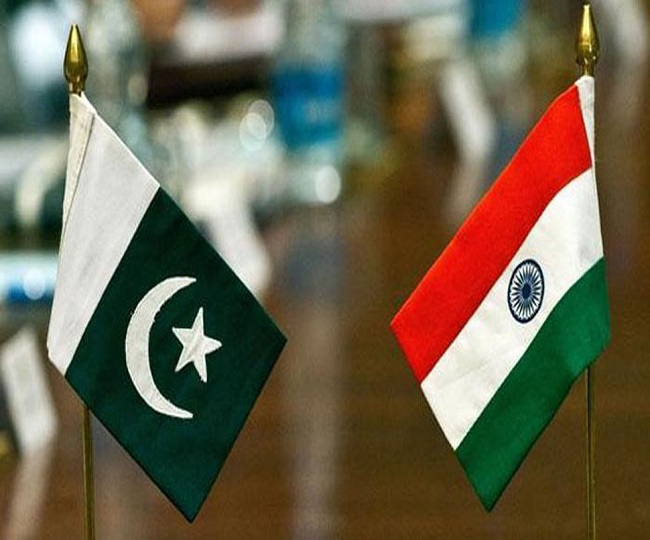 New Delhi | Jagran News Desk: In what seems its last attempt to internationalise the issue of Jammu and Kashmir, Pakistan has sent its Foreign Minister Shah Mehmood Qureshi to speak at the 42nd session of the United Nations Human Rights Council (UNHRC).
However, Islamabad's desperate attempts to catch world's attention over the issue is unlikely to cut ice as India is believed to be ready with a strong rebuttal.
As Pakistan will seek a resolution or an urgent debate on the issue, India is sending a secretary-level bureaucrat to counter Pakistan with its own set of dossiers explaining the situation that led to scrapping of special status of Jammu and Kashmir, Pakistan's continuous support to terrorism and separatism in Kashmir Valley, prohibitory orders in only a few police stations across the state and the number of casualties since clampdown is limited to five.
Also Read: UN rights chief 'deeply concerned' on Kashmir, also raises Assam NRC
Qureshi hopes that with the backing of China and a few Islamic nations, it will be able to push a resolution on Kashmir. On the other hands, India's Ambassador at the Permanent Mission in Geneva Rajiv Chander and others have been actively engaging with all other 45 member countries to ensure that attempts at bringing a resolution or seeking an urgent debate collapse.
Qureshi is likely to raise the heat by alleging human rights violations in Kashmir, citing the global report by Commissioner Michelle Bachelet that mentioned "restrictions on internet communications and peaceful assembly, and the detention of local political leaders and activists," in the run-up to and post the reading down of Article 370. However, Bachelet also said she had received reports of "human rights situation on both sides of the line of control (LoC)".
India is expected to respond by highlighting that the reading down of Article 370 was an internal matter and the current communication and movement restrictions were being eased in Jammu & Kashmir depending on the situation that exists on ground.
Pakistan's campaign to corner India over the Narendra Modi government's move to scrap special status of Jammu and Kashmir last month has not met with much success.
Islamabad suffered a setback on August 16 at the United Nations Security Council when, during closed consultations, 14 members of the UNSC — barring China — are believed to have agreed that matters between India and Pakistan should be bilaterally settled as per the Shimla Agreement and Lahore Declaration.
(With agency inputs)
Posted By: Abhinav Gupta