In a first, Saudi Arabia permits foreign men and women to share hotel rooms
Publish Date: Sat, 05 Oct 2019 04:15 PM IST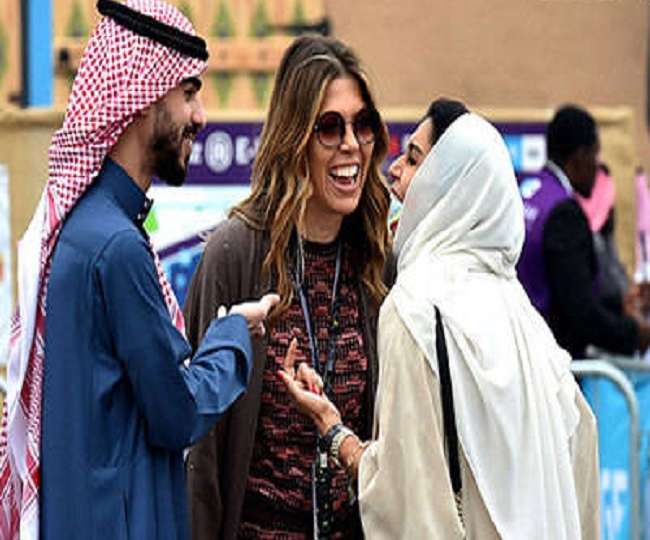 New Delhi | Jagran News Desk: In an effort to attract holidaymakers, Saudi Arabia is permitting foreign men and women to share hotel rooms without any proof of relation with each other. Women including locals are allowed to rent hotel rooms by themselves putting a brake to previous regulations. The move will pave way for unmarried foreign visitors to stay together in the country where coitus outside of marriage is taboo.
"All Saudi nationals are asked to show family ID or proof of relationship on checking into hotels. This is not required of foreign tourists. All women, including Saudis, can book and stay in hotels alone, providing ID on check-in, " a report in the local newspaper 'Okaz' stated. The above report was confirmed Saudi Commission for Tourism and National Heritage on Friday.
Also Read: US suspends entry of immigrants without health insurance
The Gulf state has previously left open its door to foreign visitors from nearly 50 countries as it tries to grow its economy. As part of the move, Saudi Arabia said visitors no longer need to cover their faces by hijab or body by burqa but should dress modestly. While strict codes have been relaxed, Alcohol remains banned in Saudi Arabia.
Last year, the Muslim kingdom had granted its women new rights such as driving and freedom to travel abroad with any male guardian. The alterations are part of Saudi ruler Prince Mohammad Bin Salman's economic and social reforms. Though he has received praise from the international community, his image has been tarnished post killing of journalist Jamal Khashoggi (a crackdown on dissent and devastating war in Yemen).
The authorities are eyeing for 100 million annual visitors by 2030. Until now, pilgrims are allowed special visas to visit the holy cities of Mecca and Medina while travellers are restricted to resident workers, dependents and business travellers.
(with Reuters input)
Posted By: James Kuanal