Earth-like planet discovered with water-vapour rich atmosphere and a year of 617 days
Publish Date: Tue, 12 May 2020 11:35 AM IST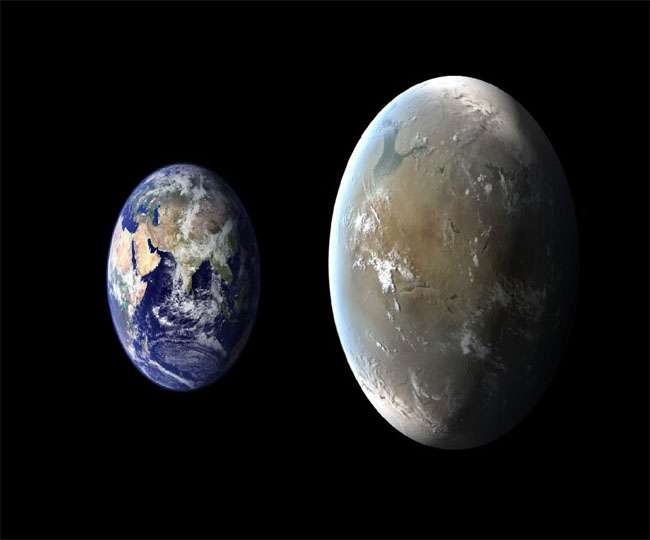 New Delhi | Jagran News Desk: 124 light years away from our Earth, astrophysicists from a New Zealand University have identified a new super Earth which is supposed to sustain life due to its water-vapour rich atmosphere alongside Hydrogen's dominating composition.
According to a report in New Zealand Herald, he astronomers at the University of Canterbury said the "Super-Earth" planet was one of only one among the handful that had been found with a size and orbit comparable to Earth.
The planet's mass was somewhere between that of Earth and Neptune. It orbited a host star which was about 10 per cent the mass of our sun.
Its smaller host star (that is, what Sun is for Earth) meant the planet would have a year of 617 days.
"This is a one in a million discovery due to the way the planet was discovered and the fact it is three to four times larger than the size of Earth," Dr Antonio Herrera Martin, one of the lead researchers was quoted as saying by New Zealand Herald.
He added that just one single space entity in a million stars in the galaxy is supposed to be microlensed upon at any one time, making the chance of such a discovery "extremely rare".
"Furthermore, this type of observation does not repeat, and the probabilities of catching a planet at the same time are extremely low. It was certainly rare and very satisfactory" Dr. Martin added.
The event was first observed through two Chilean telescopes in 2018 and was named OGLE-2018-BLG-0677 after the date it was discovered.
The researchers at the University of Canterbury then started analysing and verifying the data from January 2019 onward and it took them more than a year to a confirmed zeroing down of the "Earth like Planet".
It has been the result of a heavily worked on collaborative effort, and "insanely lucky timing" struck upon by astronomers in Korea, Australia, Chile, South Africa and New Zealand, and their research has been published in the Astronomical Journal.
Posted By: Abhinav Gupta