DECODED: Trump administration considers travel ban on over 90 million Chinese Communist Party members
The proposed order could enable the US Immigration and Customs Enforcement (ICE) to strip off the visas of any CCP members and their families already living in the United States.
Publish Date: Fri, 17 Jul 2020 12:30 PM IST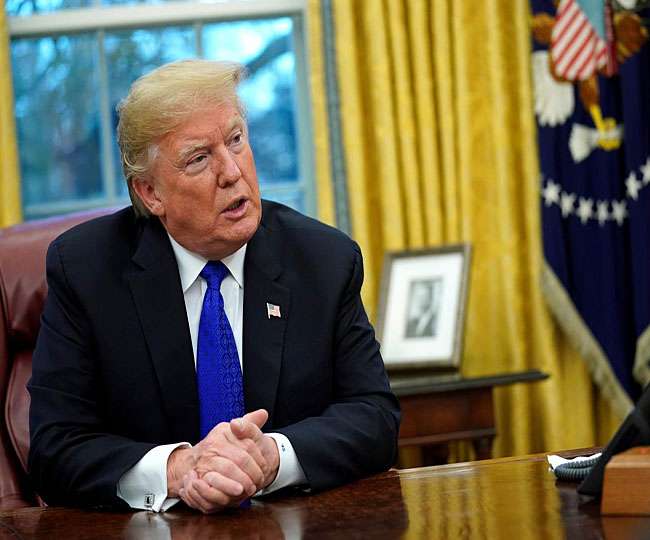 New Delhi | Jagran News Desk: After the US president Donald Trump's series of charged up statements against China in White House press briefings, the Trump administration is now considering a Visa ban for "all 92 million members of CCP" (Chinese Communist Party) as well as their family members.
The proposed order, if gets the presidential nod and gets signed by Donald Trump, could also enable the US Immigration and Customs Enforcement (ICE) to strip off the visas of any CCP members and their families already living in the United States.
Senior Officials in the White House, as well as in the Oval Office (US-equivalent of India's PMO or UK's 10, Downing Street) are circulating a draft of a 'possible presidential order', though the matter is yet to be brought to President Donald Trump, Reuters reported.
A New York Times report also corroborated the developments and stated that four officials familiar with the proposed draft have confirmed the on-going deliberations to them.
"We want to make sure we do it in a way that reflects America's tradition, and there are lots of ideas that are under review by the president and by our team," the US Secretary of State Mike Pompeo told Fox News, while adding that the Trump administration is exploring the ways for "pushing back against the Chinese Communist Party."
White House press secretary Kayleigh McEnany said at a press briefing on Thursday: "He (President Trump) has not ruled out any action with regard to China," while adding that the US keeps "every option on the table with regard to China."
Symbolic ban on CCP members announced already
Last week, Mike Pompeo-led US state department categorically stated that it has refused the visas to three senior Chinese Communist Party (CCP) officials in the wake of Human Rights abuses on Uighur Muslims in China's Xinjiang province. Over a million people from Uighur and Turkic Muslim communities are reportedly incarcerated in CCP-organised camps in Xinjiang.
How big is Chinese Communist Party?
According to the Chinese state media, over 90 million people serve in the CCP, with 35% of them its 'workers and peasants'. For starters, even Billionaire businessman Jack Ma is a CCP member, since the CCP umbrella is widely held necessary in China for a person or family's economic advancement. Likewise, according to a New York Times report, many academicians, scientists and business leaders whose careers benefit from the "CCP network" are its members, and they have interests with various stakeholders in businesses in the US and vice versa.
What would CCP ban mean for US-China relations?
Analysts have paralleled such a possibility, if becomes the reality, the most unprecedented step taken against a foreign country after the end of cold war. Such a ban will shake the ranks and files of Chinese Communist Party upside down, and the resulting retaliations and counter-retaliations may include bans on diplomats, business executives, harming the US interests in China and vice versa.
Posted By: Abhinav Gupta