Coronavirus Pandemic: US reports over 1900 fatalities in last 24 hrs, death toll mounts to 12,844
Updated: Wed, 08 Apr 2020 08:57 AM IST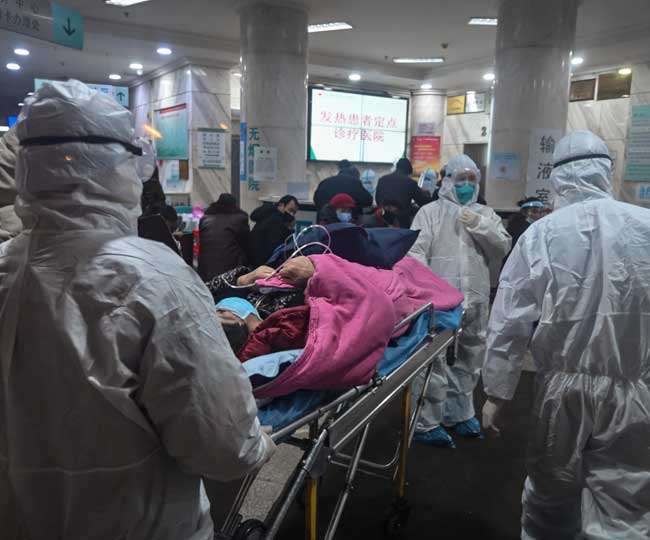 New Delhi | Jagran News Delhi: The United States on Tuesday reported as much as 1,939 deaths bringing up the total toll due to coronavirus positive deaths to 12,844, which is rapidly increasing over the last few days. The fatalities are closing on tolls in the worst-hit countries such as Spain and Italy.
But, President Donald Trump has assured the grieving nation that new data projections reveal fewer deaths than originally thought. "We're looking to have far fewer deaths than originally thought. I think we're heading in that direction, but it's too early to talk about it," Trump was qouted as saying by PTI.
In the United States, New York City remains the main hotspot with 731 fresh deaths on Tuesday. The city has so far reported 5,489 deaths. New York City has seen the largest number of cases and deaths within the state, with 74, 601 cases. It has so far reported 1,39,875 confirmed cases of COVID-19.
Also Read: Coronavirus Pandemic | China looks upon a renewed wave of imported COVID-19 infections
The New York Governor Andrew Cuomo has said that he is worried about the rising cases of coronavirus and hospitalisations has forced some people to leave their homes, reported CNN. "The weather has turned warm. People have been in their homes for one month, everyone has cabin fever and they're coming out in greater numbers," he was quoted as saying by news agency ANI.
Nearly 97 percent of the country's 330 million population are under stay-at-home order. In the last ten days, the US Army has added thousands of new beds by converting large public spaces like convention centres into makeshift hospitals.
Apart from the US, Italy has so far reported 17,127 deaths and Spain stands second in overall death toll with 14,045 deaths.
(with agency inputs)
Posted By: James Kuanal