Coronavirus Pandemic | Japan may declare 'state of emergency' tomorrow amid rise in COVID-19 cases: Report
Publish Date: Mon, 06 Apr 2020 12:51 PM IST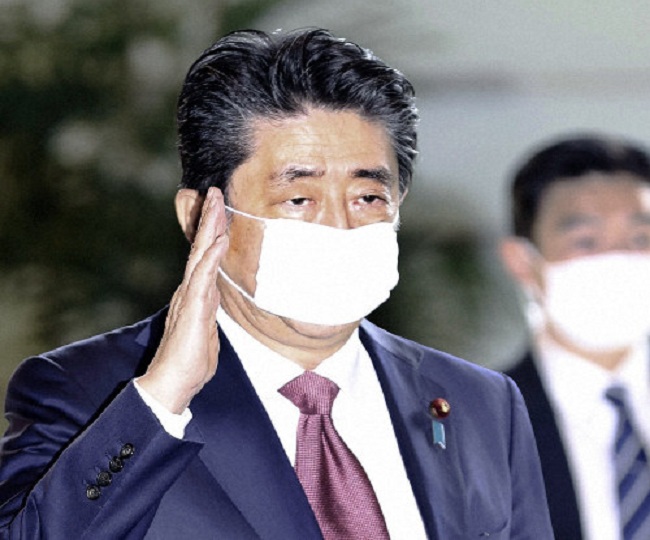 New Delhi | Jagran News Desk: Three nuclear disasters and 684 Tsunamis after, the coronavirus pandemic is likely to force Japan to declare 'a state of emergency' on Tuesday which is expected to go in effect from Wednesday onward – as an exponential surge in coronavirus infections sweeps across the capital Tokyo and other major cities, Japan's Kyodo news agency reported.
As per the report, an advisory panel of experts in medicine and public health is set to meet Prime Minister Abe on Monday, which will determine the modus operandi of such an unprecedented move, first-of-its-kind in the country.
Japan's coronavirus cases so far have upped the mark of 3,500 cases and 85 deaths in total, with Tokyo alone recording 143 new coronavirus cases on Sunday itself. Authorities haven't been able to trace the source of infections recently recorded in Tokyo, Osaka and Hyogo prefectures (Japanese equivalent of a province/metropolises), Yomiuri Shimbun reported.
Abe has warned of an explosive surge in cases if people let down the precautionary stimulus across the country, having conceded that Japan was barely "holding the line" against the virus.
Under Japan's 2013 special measures law, the Prime Minister can declare a state of emergency, specifying a time-frame and geographic area, when an infectious disease threatens enormous impact on the lives of people and the economy. The law was recently amended on March 13 in Tokyo's Diet (equivalent of parliament) to add COVID-19 into the list of such infectious diseases.
An emergency declaration would restrict individual rights, allowing prefectural governors (Prefecture: equivalent of a province/metropolis) to call for specific action to prevent the spread of the virus. On the declaration of emergency, governors can restrict the use—and request temporary closure – of places where large groups gather such as schools, theaters, music venues and sports stadiums.
However, the state of emergency will not enforce the stringent lockdowns as seen in countries like the US, China Britain, France, Germany – and India among others. According to Japan News, under the law, it is not possible to impose shutdown orders on public transportation or to close roads. In addition, going to work at offices cannot be banned. Thus, it does not grant the enforcement powers for the types of lockdowns seen in some countries.
"It is different from the Western urban lockdowns. It's a very soft way," Japan's Economic Revitalization Minister Yasutoshi Nishimura was quoted as saying by Japan News.
"The transportation system works, so you can go to the office," he added. "It is important to reduce meetings by using telework, to go to work at different times, and to avoid person-to-person contact," Nishimura said.
Pressure has been mounting on Abe for the emergency declaration.
Tokyo Governor Yuriko Koike and Osaka Governor Hirofumi Yoshimura recently called Abe to make the declaration, while the Japan Medical Association too has also sought the measure amid fears of a health care system collapse.
As Olympics got called off and Japanese stocks took a strong blow of that -- Abe has promised a two-phased economic stimulus package worth 60 trillion Yen ($554 billion) to help struggling households and businesses amid the coronavirus pandemic. Japan will distribute 300,000 yen ($2,768) to virus-hit households as part of its biggest-ever stimulus package, according to Fumio Kishida, policy head of the ruling Liberal Democratic Party, as quoted by Bloomberg.
Posted By: Abhinav Gupta