Coronavirus Pandemic: Global death crosses 21,000; over three billion under lockdown | 10 Points
The global death toll due to the novel coronavirus has crossed the 21,000 mark.
Publish Date: Thu, 26 Mar 2020 08:59 AM IST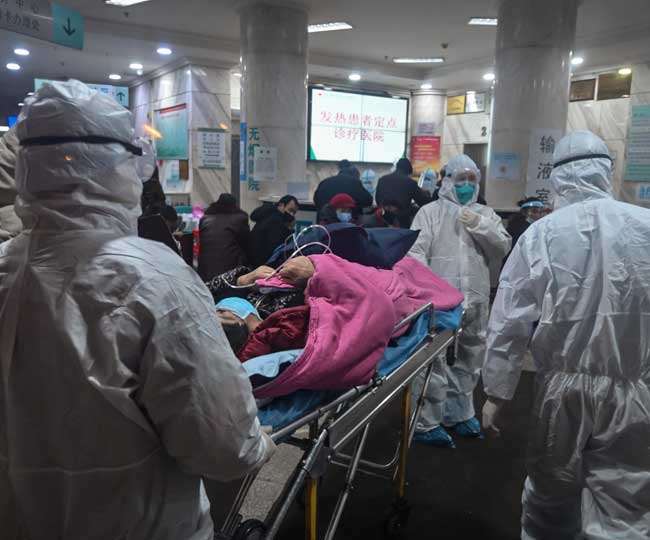 New Delhi | Jagran News Desk: The global death toll due to the novel coronavirus on Wednesday has crossed the 21,000 mark and number of confirmed cases worldwide soared past 450,000, reported news agency AFP.
In order to control the spread of the virus, more than three billion people have been placed under lockdown. However, World Health Organisation (WHO) Director-General Tedros Adhanom Ghebreyesus has said that lockdowns will not be enough to eradicate the coronavirus pandemic from the world.
"To slow the spread of COVID-19, many countries introduced 'lockdown' measures. But on their own, these measures will not extinguish epidemics. We call on all countries to use this time to attack the novel coronavirus. You have created a second window of opportunity," Tedros Adhanom Ghebreyesus said in a daily briefing.
Here are ten things you need to know about the coronavirus pandemic:
The coronavirus pandemic has killed more than 21,000 people worldwide, most of them in Europe. With 7,503 deaths, Italy is the most affected country ahead of Spain with 3,434 and China with 3,281, the country where the initial outbreak occurred.
Amid this, more than three billion people across 70 countries have been asked to stay at home to control the pandemic. Most of the countries concerned, including Argentina, Britain, France, India and Italy as well as many US states, have imposed mandatory lockdown measures.
Others have introduced curfews, quarantines and other social distancing recommendations. However, it is still possible to go out to work in most of the countries to buy provisions and seek medical attention.
Meanwhile, curfew has been imposed in 18 countries, including Chile, Egypt, Ivory Coast and Serbia.
At least five countries have also quarantined large cities with people prevented from entering and leaving.
Cities affected include Kinshasa, Riyadh and Baku, the capitals of the Democratic Republic of Congo, Saudi Arabia and Azerbaijan respectively.
Meanwhile, G20 leaders will hold a summit on Thursday via video conference to discuss measures to protect the global economy amid the pandemic.
The summit, which will be chaired by Saudi Arabia's King Salman bin Abdulaziz Al Saud, aims to "advance a coordinated global response to the COVID-19 pandemic and its human and economic implications," according to the statement published by the G20 Secretariat on Tuesday.
The coronavirus has already resulted in major disruption of global supply chains, volatility and large drops in the stock market and could cause a financial crisis as stated by IMF Managing Director Kristalina Georgieva.
In view of the coronavirus outbreak situation, several international organisations -- including the United Nations, World Bank, the WHO and the World Trade Organization will take part.
(With AFP and ANI inputs)
Posted By: Aalok Sensharma