Coronavirus outbreak: Death toll jumps to 2,236 in China; South Korea reports 52 new confirmed cases
Publish Date: Fri, 21 Feb 2020 11:15 AM IST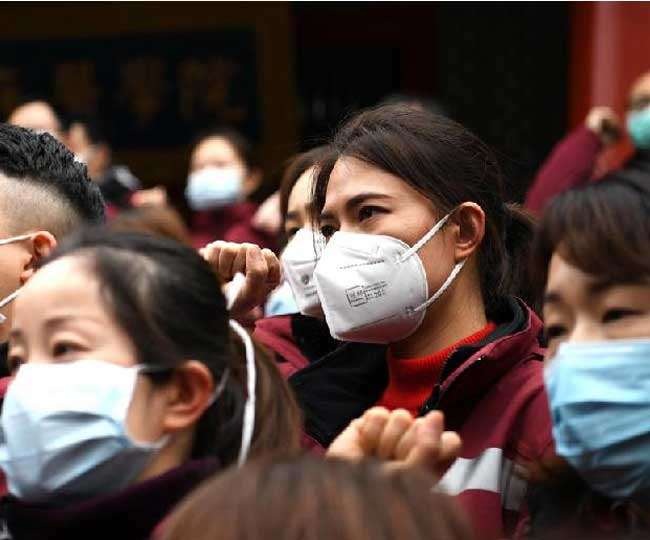 New Delhi | Jagran News Desk: The death toll in China due to Coronavirus soared over 100 on Thursday to reach 2236, with most of cases reported from virus-hit Hubei province, while the overall cases have climbed to 75,465, PTI quoted Chinese Health Officials as saying.
The total number of deaths 118 is higher than the previous day when 114 people died of the disease, but the country reported the lowest number of new infection cases in almost one month, fuelling hopes that Beijing's epidemic control efforts were working.
Out of the new confirmed cases of the novel coronavirus infection, 411 new cases and 115 new deaths were reported from the Hubei province-- epicentre of the outbreak.
Hubei also saw 1,451 patients discharged from hospital after recovery on Thursday, bringing the total number of discharged patients to 11,788 in the province.
Two deaths were also reported in Hong Kong with 68 confirmed cases by the end of Thursday. Taiwan also witnessed one death with 24 confirmed cases.
Also Read: Explained | What is Coronavirus? Symptoms, Precautions and Cure, all you need to know | Watch
No cases of confirmed cases of Coronavirus was reported in India.
Only three people from Kerala who were found to be suffering from coronavirus, they are now completely healthy, said the Union Health Ministry. Meanwhile, the Indian embassy in a tweet said that they are working with Japanese authorities and ship company for safe return of Indians. "Conditions of 8 Indians receiving treatment are improving," it added.
S.Korea reported 52 new coronavirus cases, which brings overall total to 156 in the country, Reuters reported on Friday.
As of Friday morning, the number of reported cases outside China were as follows:
Japan--723
South Korea-- 156,
Singapore-- 85
Hong Kong-- 69
Thailand-- 35
Taiwan-- 24
Malaysia-- 22
Australia-- 17
Germany, Vietnam-- 16
US-- 15
France-- 12
Macau-- 10
UAE, UK-- 9
Canada-- 8
Iran-- 5
Italy, Philippines-- 3
Russia, Spain--2
Egypt, Cambodia, Finland, Nepal, Sri Lanka, Sweden, Belgium-- 1
The above data are according to figures published by the South China Morning Post.
The deaths outside China were Japan (3), Hong Kong and Iran(2), South Korea and France (1).
(with agency inputs)
Posted By: James Kuanal