Coronavirus Outbreak: China death toll mounts to 1,113, confirmed cases reach over 44,000
Updated: Wed, 12 Feb 2020 10:30 AM IST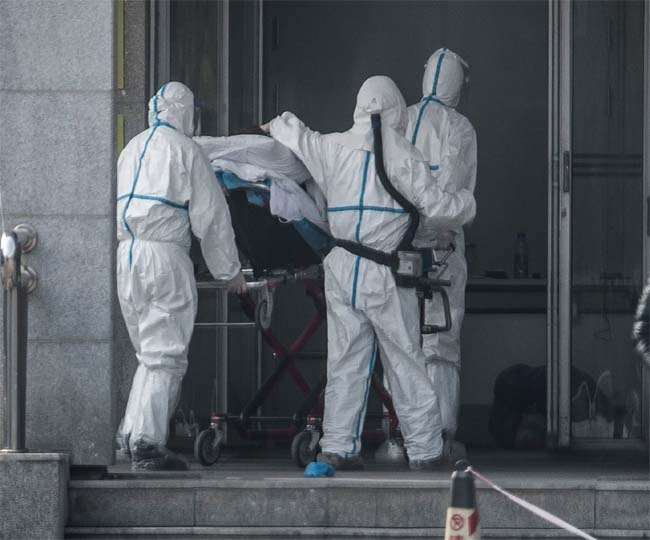 New Delhi | Jagran News Desk: The death toll in China due to the novel coronavirus epidemic has risen to 1,113 while the number of confirmed cases had reached 44,653, the Chinese state health committee said on Wednesday.
The central Hubei province, the epicentre of the outbreak, reported 94 deaths, while in the provincial capital of Wuhan, 72 people died on Tuesday.
Across mainland China, there were 2,015 new confirmed infections on Tuesday, the lowest since January 30 when there were 1,982 new confirmed cases.
With the total deaths in China surpassing 1,100, the World Health Organisation (WHO) has warned of a global threat potentially worse than terrorism.
The world must "wake up and consider this enemy virus as public enemy number one," WHO chief Tedros Adhanom Ghebreyesus told reporters on Tuesday, adding the first vaccine was 18 months away.
Echoing the WHO's comparison with the fight against terrorism, China's state news agency Xinhua said in an article published late on Tuesday the epidemic was a "battle that has no gunpowder smoke but must be won".
It warned the epidemic was a "big test of China's governance system and capabilities" and said some officials were still "dropping the ball" in places where it was most severe. "This is a wake-up call for us," it said.
China last week amended its guidelines on prevention and control of the coronavirus, saying that only when asymptomatic cases show clinical signs should they be recorded as a confirmed case. However, it is not clear if the government data previously included asymptomatic cases.
Hundreds of cases have been reported in dozens of countries and territories around the world, including one fatality in Hong Kong and another in the Philippines.
The biggest cluster of cases outside of China was aboard the Diamond Princess cruise ship quarantined off the Japanese port of Yokohama with about 3,700 people on board. Japanese officials on Wednesday said another 39 people had tested positive for the coronavirus, bringing the total to 175.
Posted By: Abhinav Gupta