Updated: Fri, 03 Sep 2021 06:56 PM IST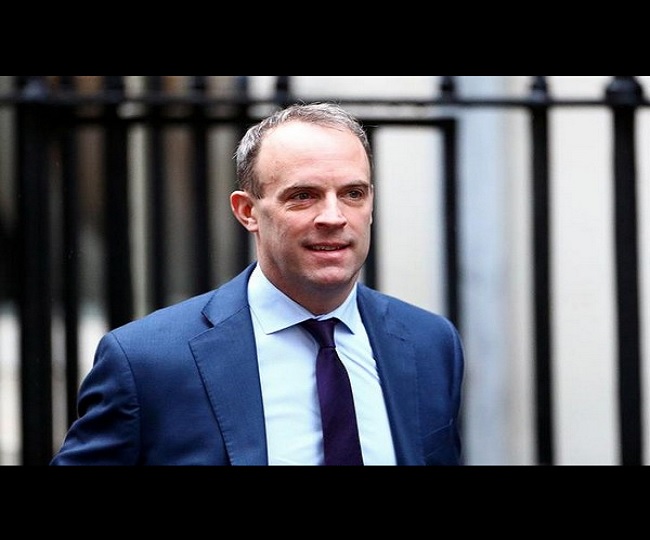 New Delhi | Jagran News Desk: Amid the debates over recognising the Taliban as Afghanistan's ruling government, British Foreign Secretary, Dominic Raab, on Friday said that the UK will not recognise the Islamist Group as the new government in Kabul, however, it will deal with the new realities in the war-torn country and does not want to see the social and economic fabric of the country broken, Reuters reported.
Raab further said that it is important to engage with the Taliban government in Afghanistan for a range of reasons, including the safe passage of British citizens, but dismissed talks of recognising it officially as "premature".
Addressing a joint press conference in Islamabad alongside Pakistani Foreign Minister Shah Mahmood Qureshi, Raab, who is Secretary of State for Foreign, Commonwealth and Development Affairs, said it would not have been possible to evacuate some 15,000 people from Kabul without some degree of cooperation from the Taliban.
"The approach we are taking is that we don't recognise the Taliban as a government, but we do see the importance of being able to engage and have a direct line of communication, the reason being that there is a whole range of issues that need to be discussed including the question of safe passage of British nationals and the Afghans who worked for the UK government," he said.
Though he hoped that the Taliban would bring stability and an end to violence in the country, Raab said it was "premature" to talk about recognising the Taliban at the moment.
He noted that the Taliban had made a series of undertakings, "some of them are positive at the level of words" but there was a need to test whether they translated into deeds, which would not be possible if some channel of dialogue was not present.
To a question on the expectations from the Taliban and the dangers of pushing them towards "radical tendencies", Raab said some early tests needed to be set on the Taliban promises and whether they had the sincerity and will to deliver on them.
The Taliban seized control of Afghanistan's capital, Kabul, on August 15. The last of the foreign troops left the country on August 31, bringing an end to 20 years of war amid fears of an economic collapse and widespread hunger.
(With Agencies Inputs)
Posted By: Talibuddin Khan