Boris Johnson urges MPs to back his latest Brexit deal with EU ahead of knife-edge vote| 10 Points
Publish Date: Sat, 19 Oct 2019 05:07 PM IST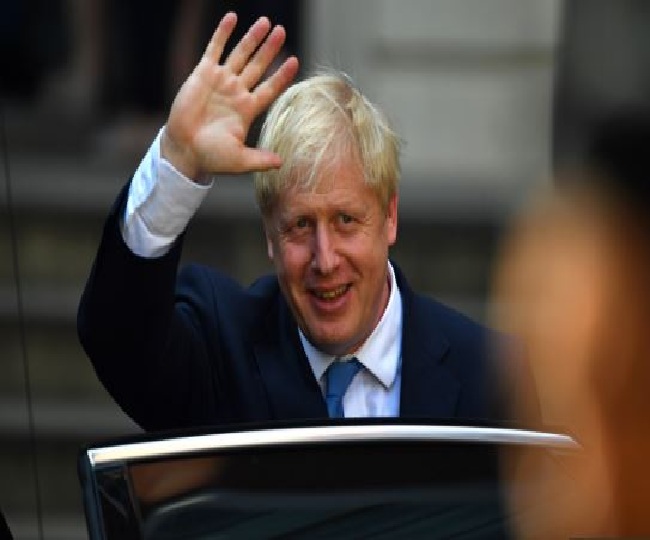 New Delhi | Jagran News Desk: UK Prime Minister Boris Johnson on Saturday addressed the 'House of Commons' ahead of key MP's vote on his latest Brexit deal with the European Union. Prime Minister Boris Johnson urged the MPs to back his revised deal that draws a 'new customs border along the Irish sea' that he secured in Brussels summit with the European Union (EU) on Thursday.
Here's what we know so far:
The normal businesses at the House of Commons resumed at around 9.30 am. The UK PM thanked the Parliament staff for allowing the first Saturday sitting of MPs in 37 years.
Johnson asked the MPs to back his last-minute Brexit saying ''This is the moment'' for Commons to reach an agreement and "it's time to move on and build a new relationship" with Europe.
He stated that the new deal will allow a new way forward of letting the UK leave the EU while maintaining ''closest ties of friendship and co-operation."
The revised deal ditches the previous backstop by former PM Theresa May's, the measure to prevent physical checks on the Irish border. The new deal, in effect, draws a new customs border along the Irish Sea.
Also Read: India-US bilateral defence trade to reach USD 18 billion this year | Pentagon
The Prime Minister said that the Brexit will allow the UK to take back control and benefit the whole of the UK including Northern Ireland. He said that the new deal will heal the country.
Later today, the deal will be presented in the parliament and MPs will decide whether Britain will leave the EU on October 31 or not.
It seems highly unlikely that a deal will be reached as all the previous deals of Conservatives have been rejected by the Parliament, including PM Boris Johnson's latest deal that was also turned down by the Parliament.
The Prime Minister's plans were plunged into Chaos by his opponent's moves to derail the legislation. If he is unable to secure approval for his deal by the end of Saturday, he might be forced to delay Brexit until January 31, 2020.
Posted By: James Kuanal