Updated: Wed, 28 Aug 2019 04:06 PM IST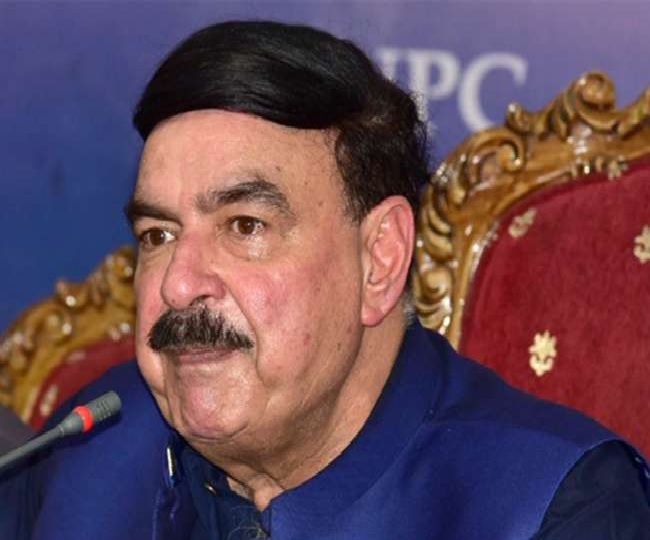 New Delhi Jagran News Desk: Amid the ongoing tensions between India and Pakistan following New Delhi's decision to abrogate Article 370 in Jammu and Kashmir, a senior minister of the neighbouring country today "predicted" a "full-blown war" between the two nuclear-armed countries.
Pakistan media quoted Railways Minister Sheikh Rashid Ahmed predicting a full-blown war between Pakistan and India which is "likely to occur in October or the following month".
The development comes two days after Pakistan Prime Minister Imran Khan threatened nuclear war with India over the issue of Kashmir.
"If the conflict (Kashmir issue) moves towards war then remember both nations have nuclear weapons and no one is a winner in a nuclear war. It will have global ramifications. The superpowers of the world have a huge responsibility...whether they support us or not, Pakistan will do everything possible," Imran Khan had said in his address Monday.
Imran Khan had said that time had come for Pakistan to be decisive on the Kashmir issue. He added that Pakistan had made attempts to open dialogue with India but had not found the same support from the other side.
After the Indian government abrogated the Article 370 from Kashnir and bifurcated the state into two Union Territories, Pakistan had knocked the doors of UNSC and many world leaders in an attempt to keep the Kashmir issue alive.
But, after the US President Donald Trump snubbed Pakistan's claim of India violating Simla Agreement and supported India's move calling it an internal matter of India, Pakistan was left red-faced on international platforms.
Tensions between India and Pakistan spiked after India abrogated provisions of Article 370 of the Constitution, giving Kashmir a special status, evoking strong reactions from Pakistan.
Posted By: Talib Khan