By Priyanka Munshi
Fri, 20 Jan 2023 11:33 AM IST
Minute Read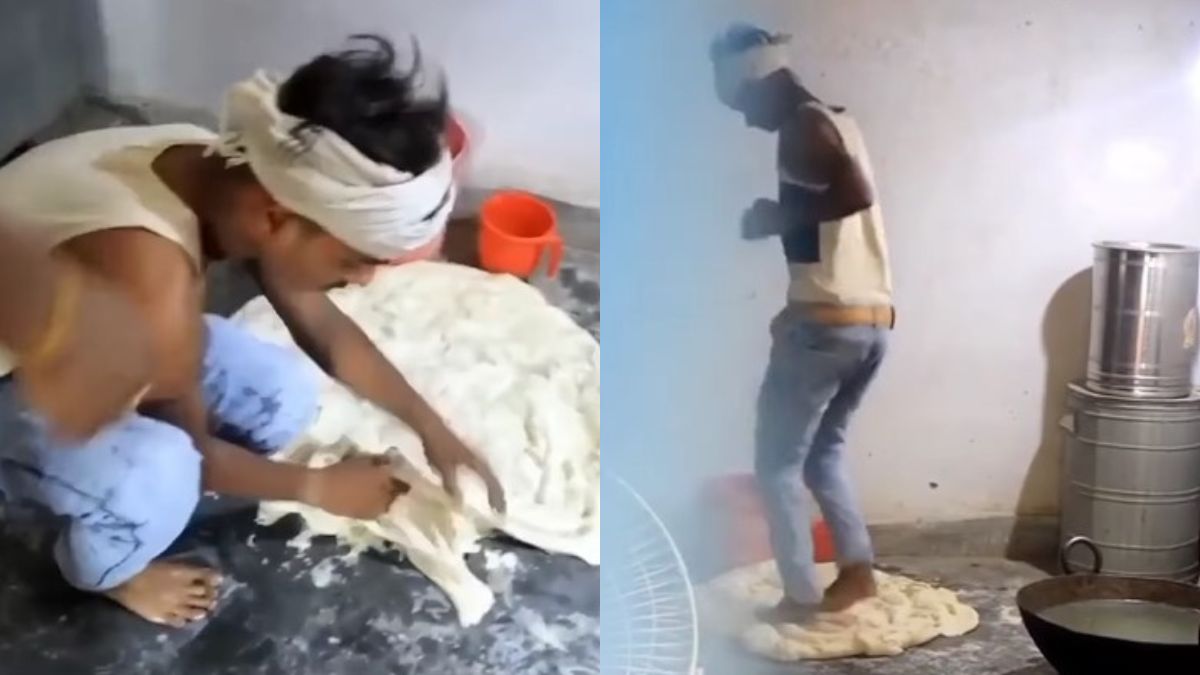 EVERYONE NEEDS food in their everyday lives, and if you're a huge foodie who loves junk food, packaged foods, and other such things, this viral movie will make you reconsider what foods you should eat. If you enjoy eating toast, the video we are about to show you might disgust you. Recently, a viral video has gained a lot of attention on social media. We frequently eat our meals without really thinking about how they were made. Normally, we have no idea how they were prepared in terms of hygiene. Before the dough is used to make bread, it must be kneaded.
Watch The Video Here:
View this post on Instagram
Everyone on the internet knows they were all manufactured manually or by machines, but this video is a solid piece of evidence. In it, a worker is seen kneading dough with his legs rather than his hands—yes, you read that correctly—while wearing no gloves. The moment a video of a mill worker being caught on camera stomping on the dough went viral on social media, the worker was approached by the person filming the video after it had been done covertly and without his knowledge.
The moment the worker realised that someone was simply recording him, he abruptly switched to using his hands while initially insisting that he had not used his feet. After being asked for his employer's phone number, he finally starts confessing and keeps pleading for mercy as the others continue correcting him. The video abruptly ends, leaving us to speculate on the worker's fate. Now, as soon as the video was released to the social media platform, it quickly acquired a tonne of likes. But not only likes—it also generated a tonne of nasty feedback from online users.