By Priyanka Munshi
Wed, 25 Jan 2023 05:19 PM IST
Minute Read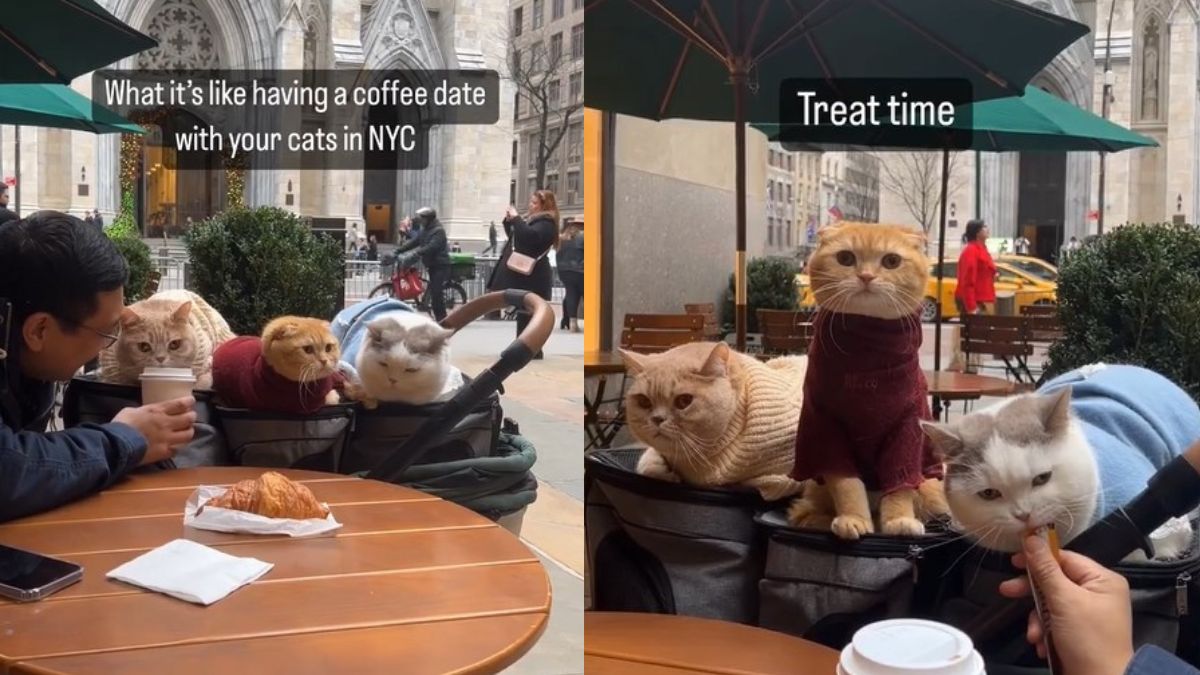 There are a tonne of viral videos on social media platforms, including many comedic, inventive, creative, and other types. Now, every pet owner views their animal companion as a member of the family, and they always bring them along when travelling or having a movie night, among other activities. like this guy who went out for coffee with his kitties in New York City. The love-filled moments were even captured on camera, and he posted a video of them online, where it has now gone viral.
Watch The Video Here:
View this post on Instagram
A profile called spongecake thescottishfold, which is devoted to the three cats with the names Sponge Cake, Mocha, and Donut, published this video on the social media network Instagram. Would you like to join us for coffee in NYC? is how one page described the video shared. Cheers to Caturday!
Within a short period of time after the video was posted to the Instagram page, it garnered a large number of responses from internet users, both positive and negative.