By Priyanka Munshi
Tue, 24 Jan 2023 04:08 PM IST
Minute Read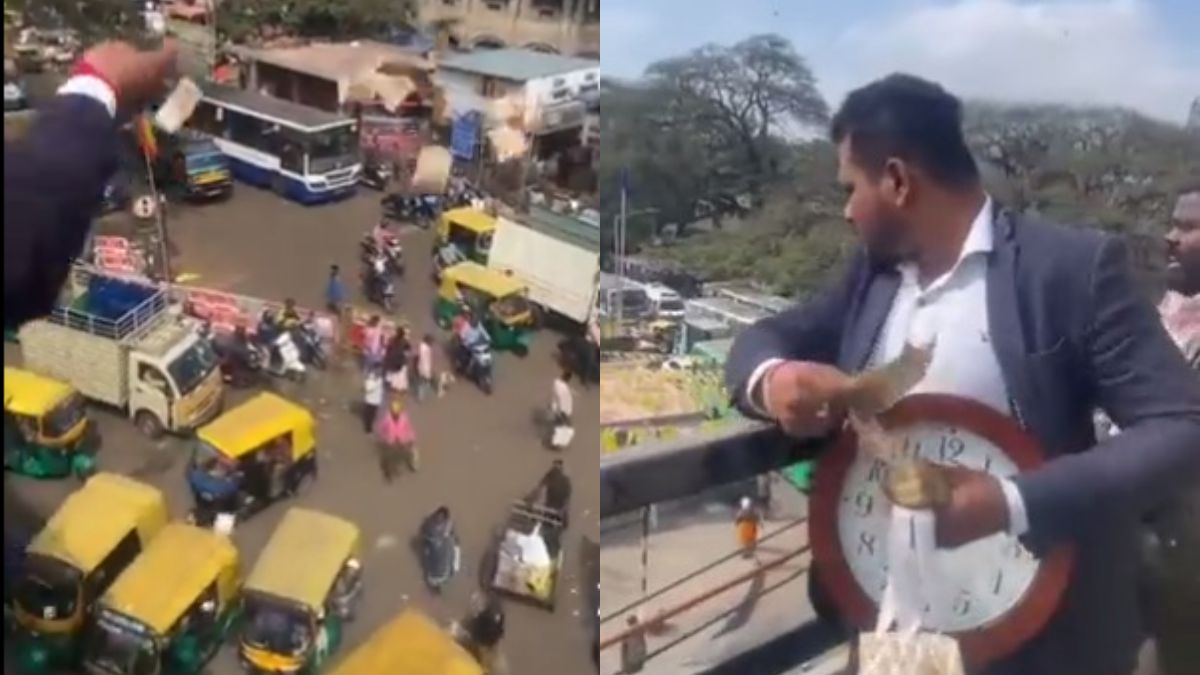 A MAN stopped his car on a flyover in Bengaluru and threw the money he was holding at the people and crowd below, who were all seen standing in the busy market area of the city, according to a recent video that has gone viral.
Watch The Video Here:
An unknown person allegedly threw cash (Rs. 10 notes)from KR Puram flyover in #Bengaluru. There was rush from people to collect the cash. It lead to frenzy. Cops are investigating and trying to identify the person #Karnataka pic.twitter.com/kx8mSxklsR

— Imran Khan (@KeypadGuerilla) January 24, 2023
On the flyover, the man wearing the coat and pants was seen walking while carrying a wall clock around his neck. He was then seen throwing significant amounts of cash in the air. This footage was captured by one of the drivers on his phone. Some of the drivers can be seen rushing over to him and asking for cash. Additionally, a sizable crowd gathered below the flyover at KR Market, next to the city's town hall, to collect the money.
All of the notes that were thrown, according to the report, were for Rs 10, and the witnesses who were present said that a total of Rs 3000 had been tossed. The man is said to have left the scene by the time a police team arrived, and the police also began the inquiry by recording a case of creating a law and order disturbance. However, it is yet unknown why he did this.