By Priyanka Munshi
Wed, 18 Jan 2023 06:34 PM IST
Minute Read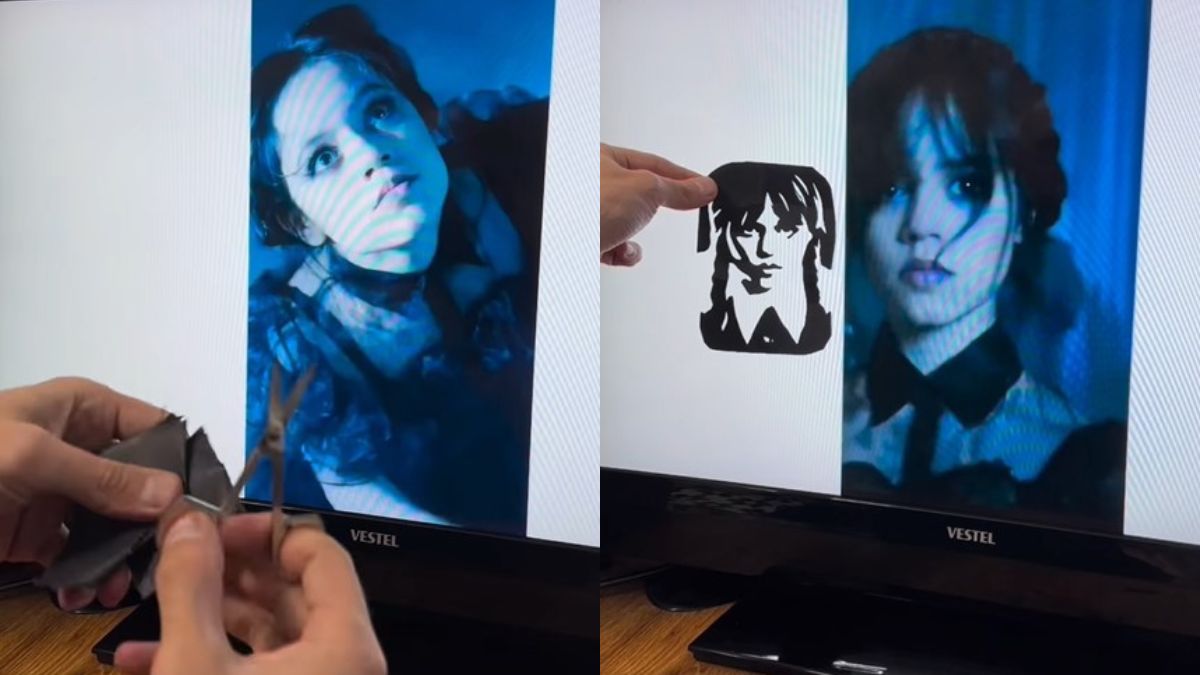 A RECENT viral video on social media does not fall into the categories of happy, sad, or humorous, but rather deserves to be classified as a creative and innovative notion. You can see in this popular video how much buzz Jennifer Ortega, who portrayed the main character in the Netflix series Wednesday, has created.
Numerous posts on social media discuss the actor and the programme. She has received recognition for both her mesmerising dancing performances and excellent acting. While numerous users have reenacted some of her words and her well-known dance online.
Watch The Video Here:
View this post on Instagram
What's more inventive, though, is that an artist carved a paper figure to represent Ortega's persona instead of using paint or other mediums. The video went viral as soon as it was posted on social media by Eduwoes. In it, you can see a computer screen playing a film while an artist man can be seen cutting out a woman's image on paper in the foreground.
The video quickly went viral and gained a large number of likes after it was posted on the social media site Instagram. Not only that, but the Instagram account for this video saw a lot of startling responses from internet users.