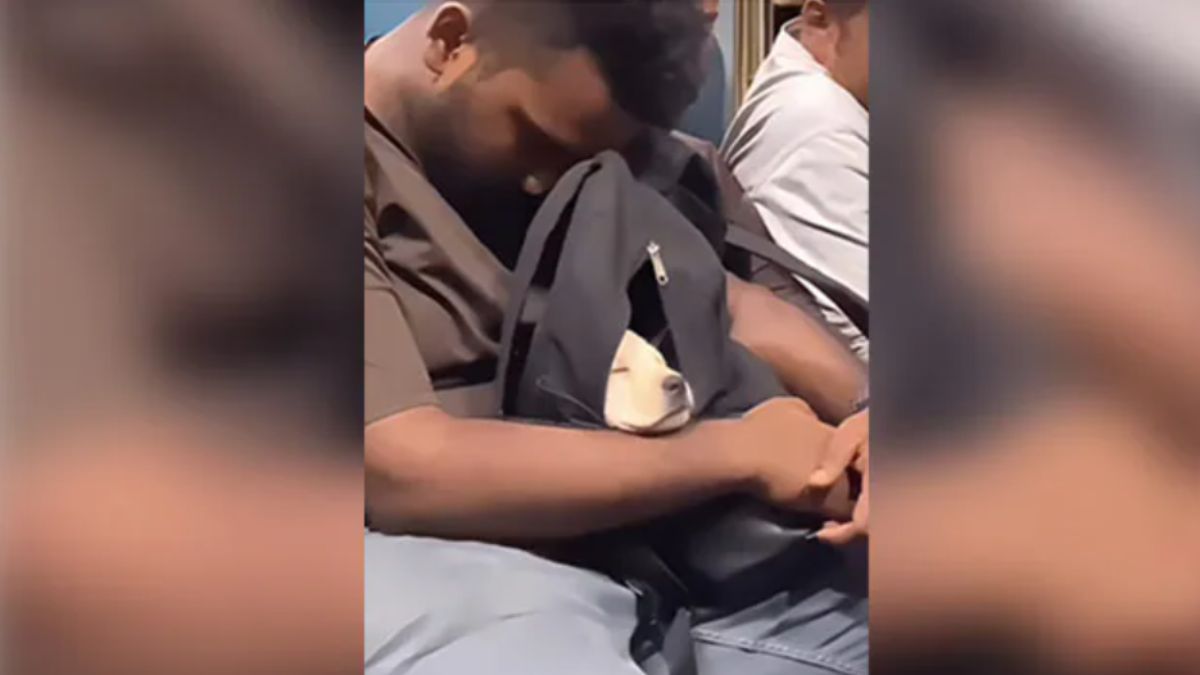 THE INTERNET is full of heartwarming videos of puppies. A similar video of a man carrying a cute puppy in his backpack while travelling on a local train is winning the hearts of the netizens.
The video was shared nearly a week ago on an Instagram page-pettowindia without any date. It first opens with a small puppy sleeping comfortably in a backpack with his face resting on his owner's hand, who is also sleeping. The next moment we see the dog awake, while the man is still sitting with his eyes closed. The cute creature tries peeping out from the backpack, while the man holds him so that it doesn't go anywhere.
The caption of the video reads, "Pure love".
View this post on Instagram
So far, the video has got more than 3 lakh views and over 11 thousand comments with the internet praising the adorable puppy.
"Dogs do speak, but only to those who know how to listen," wrote a user.
"I hope they both have very happy life," a second user said.
"This is what I'm living for," said a third.
Earlier, a woman also shared a video of a dog expressing how it helped her recover post-surgery.
"How does your life change after getting a puppy? Spending time with your pet can be relaxing, encouraging the release of endorphins, which are brain chemicals that help us de-stress and feel good. And petting a beloved animal can even help lower your blood pressure," she captioned the video.
Along with the small played a voiceover that said, "I was recovering from a surgery. Just then Posto came into our lives and everything got changed. To wipe him for the first time ever to sat on the floor after surgery, truly, dogs have magical healing powers na? Have you ever felt this?"