By Priyanka Munshi
Sat, 21 Jan 2023 01:26 PM IST
Minute Read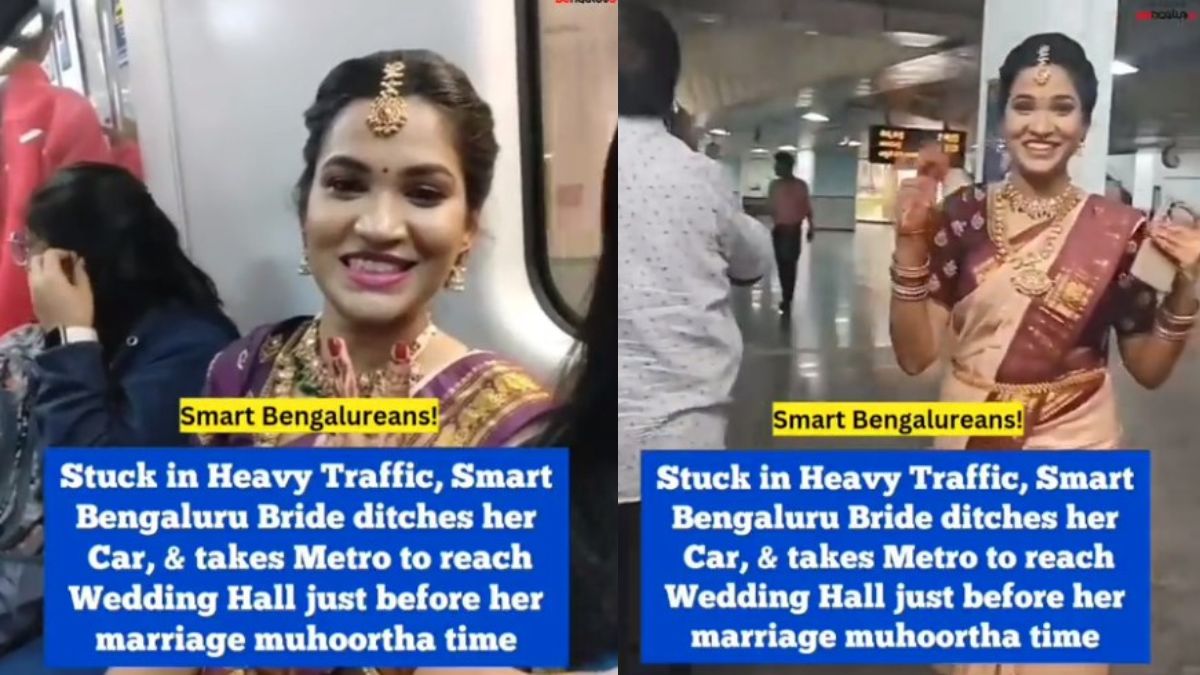 YOU MAY have seen a tonne of popular videos by this point, which can be amusing, joyful, or depressing. However, we do have a video that has gone viral on social media. Have you ever seen a bride travelling to her wedding in a metro instead of a car? Yes, what you just heard is true.
Watch The Video Here:
Whatte STAR!! Stuck in Heavy Traffic, Smart Bengaluru Bride ditches her Car, & takes Metro to reach Wedding Hall just before her marriage muhoortha time!! @peakbengaluru moment 🔥🔥🔥 pic.twitter.com/LsZ3ROV86H

— Forever Bengaluru 💛❤️ (@ForeverBLRU) January 16, 2023
A Bengaluru bride recently made an extraordinary entrance to her wedding in a viral video. This bride chose to take the subway rather than the traditional big entrance to a wedding! You did indeed read that line. Everyone is aware of Bengalureans' chronic fatigue and whining about the infampus traffic. The emotional entry she made in this video absolutely shocked everyone on the internet.
Currently, this video was shared on the social networking site Twitter by a verified user going by the name of Forever Bengaluru. Within a short period of time, this video acquired a large number of likes as well as many mixed reviews from online users. She got behind schedule because of the congested traffic in Bengaluru, and in order to make up time, she and her family rode the metro to the wedding venue.