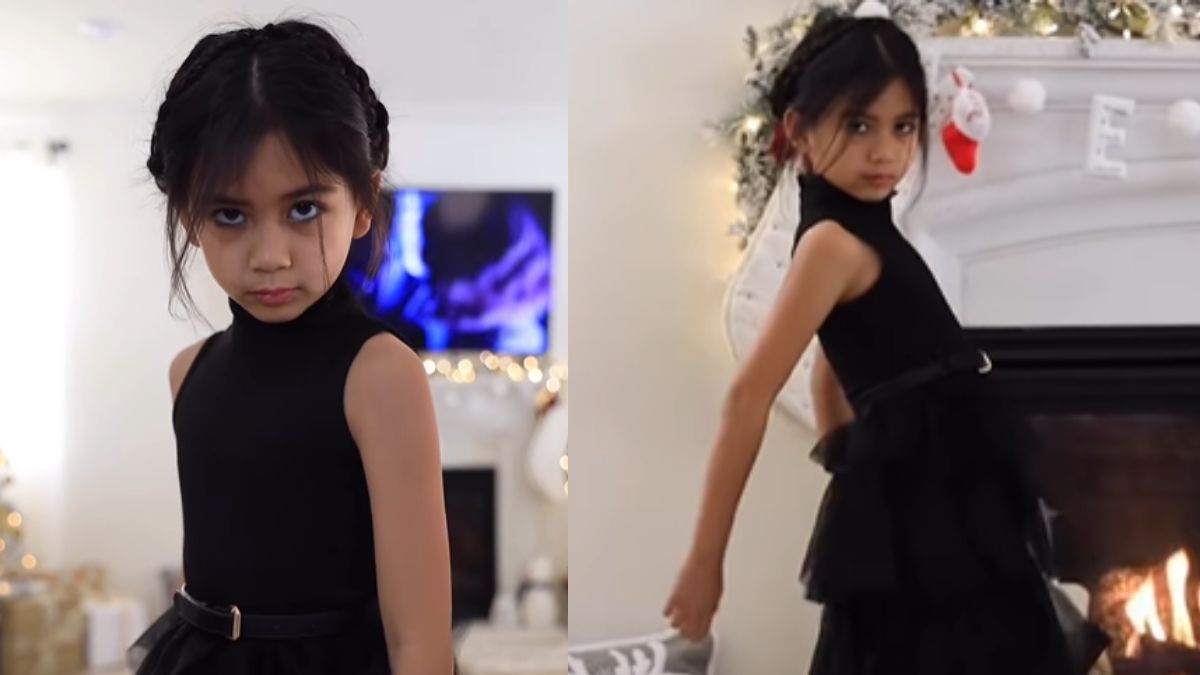 NETFLIX's series Wednesday has been a hit and Jenna Ortega's viral dance is everywhere on the internet. From the all-black costume to her quirky style, her character has been loved by all.
Now, a video of an 8-year-old girl Gabriella Kaylie, wearing a black dress and dancing exactly like Ortega, is making the rounds on Instagram. The little girl even kept her expressions exactly like the character of the series.
Take a look:
View this post on Instagram
The video was shared from the Instagram handle pasitos_littlesteps with the caption, "WEDNESDAY part 2. Thank you little bro @pasitos_liam. Have a fun rest of the night amigos," and has amassed over 2 million views and more than 10 thousand comments.
"Sooo freakin cute. She's better than everyone on TikTok and YT doing this dance," wrote a user.
"She is adorable and did that dance better than most people so for all the people with the hate don't be mad bc a child is better than u," a second said.
Another user wrote, "Okay but like she killed it. It was perfect. The song was right the dance was correct the expression nailed it was everything and more it gave perfection."
Earlier, a video of an artist carving a paper figure to represent Ortega's persona instead of using paint or other mediums also went viral.
View this post on Instagram
The video was shared from an Instagram account-eduwoes, and has so far got more than 100k views.