By Priyanka Munshi
Sat, 21 Jan 2023 05:10 PM IST
Minute Read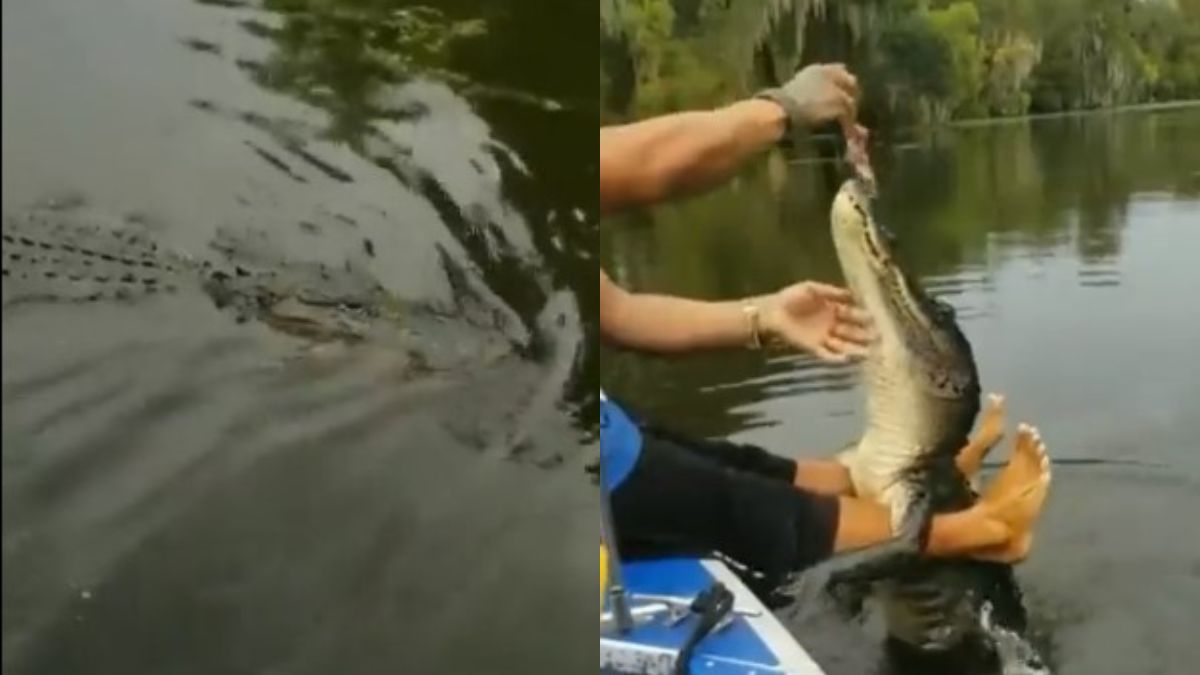 THERE ARE several videos of pets that appear to be adorable small animals like puppies, kittens, bunnies, and birds, but in many cases, the animals may actually be hazardous monsters like crocodiles. Yes, what you just heard is true. Recently, a video showing a man feeding a piece of meat to a crocodile went viral and drove internet users insane.
Watch Teh Video Here:
Only in Florida pic.twitter.com/3d1g7pf4e5

— Lance🇱🇨 (@BornAKang) January 20, 2023
If you look attentively in this popular video, you can see a man holding a crocodile between his knees and treating it like a piece of meat. Even pushing the meat away whenever the reptile moves is how the man amuses himself with the creature. After giving the crocodile food, the man strokes its face before letting it swim back into the water on its own.
The video earned more than 3.9 million views and more than 54.3 thousand "likes" shortly after it was posted on the social networking site Twitter. A user commented, "Went on a swamp tour near NOLA once; near the end of the video, the boat operator grabs the gator under the jaw, and my wife freaks out when the gator snaps away." "He is braver than me." Another one said, "Wow." I have never in my life seen a friendly alligator. Or is that a crock? (I can't tell the difference; don't judge me.) Lol." The third one said that "Gators get such a bad rap, which is unfair." Some of the kindest and gentlest animals around."