By Abhinav Gupta
Updated: Thu, 28 May 2020 05:57 PM IST
Minute Read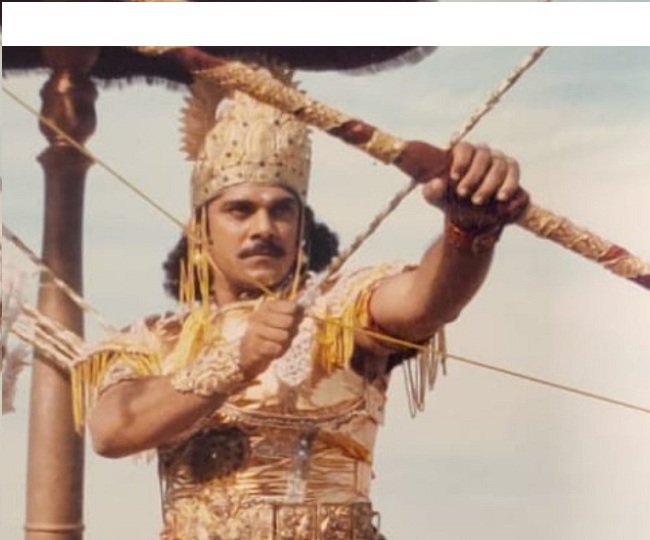 New Delhi | Jagran Entertainment Desk: Actor Pankaj Dheer became a household name after he essayed the role of Karna in the famous mythological television show Mahabharat. Speaking about the love and appreciation he got for the role, Pankaj said that people identify him as Karna to such an extent that he is worshipped as a god in some temples.
"People have loved me and adored me over the years. It goes to show that I have merited it. Even in the history books of school, if they have a reference to Karna, they have my picture there. So, as long as these books will be printed in school, I will always be their reference as Karna. I also have two temples where there is Puja done every day. I am worshipped there in Karna mandir. I have been to those temples. One is in Karnal and one is in Bastar," he was quoted by DNA as saying.
"There is an eight-feet tall statue of mine, and people come there and worship it. When I go there, people love me from the bottom of their hearts. This goes to show that they have accepted me as Karna. This becomes very difficult for others to play that role again. I have been offered a lot of roles in other versions of Mahabharat, but I refused it. I have played Karna and that is it for me. It is not about money. I can make money otherwise. But I don't want to confuse my fans. It won't be justice to my fans," he added.
The actor further talked about the show's popularity even today, saying that Mahabharat was a "great combination which got created".
BR Chopra's TV series "Mahabharat" - the famous mythological show of 90s - was rerun by Doordarshan on viewers' demand during the lockdown, when the industry came to a standstill. Apart from 'Ramayan' and 'Mahabharat', other shows which have made a comeback include "Shaktimaan", "Byomkesh Bakshi" Shah Rukh Khan starrer "Circus", "Shriman Shrimati" and "Chanakya" among others.