By Abhinav Gupta
Wed, 20 May 2020 04:24 PM IST
Minute Read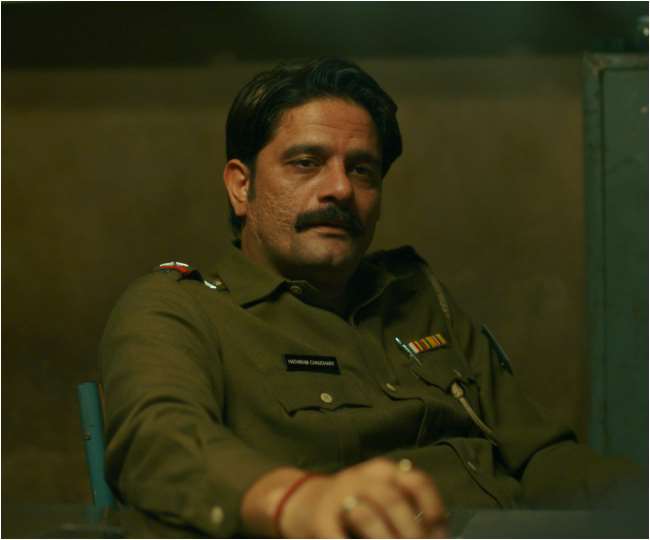 New Delhi | Jagran Entertainment Desk: Pataal Lok's Inspector Hathiram Chaudhary posted at 'thana Outer Jamna Paar' has ended up striking an unbreakable cord with his admirers all over India and beyond, with the release of Anushka Sharma-produced 'Pataal Lok' on Amazon Prime.
Played wonderfully by Haryana-born and (FTII) Film and Television Institute of India-graduate actor Jaideep Ahlawat, the character of this Delhi Police official struggling to prove his worth to his family and contemporaries has prompted many to regard this as Jaideep's career best performance till-date.
The series has been a runaway success on the popular OTT platform, bringing it in line with other successful Indian OTT creations such as Anurag Kashyap's 'Sacred Games' franchise on Netflix and Karan Anshuman-Gurmmeet Singh's 'Mirzapur' on Amazon Prime.
Recently, when 'Pataal Lok' actor Jaideep Ahlawat was asked about the immense admiration which his portrayal of Inspector Hathiram Chaudhary was receiving in particular, he said that seeing the reaction and positive reviews for 'Pataal Lok', he was shocked for initial two days.
"I feel I've cleared an exam with flying colours," he said with a smile during the course of a Facebook Live session with The Indian Express newspaper, while adding that he jumped on the opportunity to play this character as it was a good change for him 'to play someone with such a nice arc and so many shades to his personality'.
When asked which other character he liked from the show, the answer was fan-favourite character of Hathoda Tyagi (played by Abhishek Banerjee), whose characteristically intriguing stretch has impressed many.
Glimpsing back upon the common connect which Ahlawat shares with Abhishek Banerjee, he said that they have known each other for a long time. "There have been a lot of films in the past where we were rejected together. We have seen each other's journey. He is an amazing actor," said Jaideep.
The 40-years old actor revealed that he was hooked with the character of Hathiram Chaudhary for six months straight and couldn't take any other projects all that while. Reflecting on the comparisons being drawn on social media between Indian OTT creations after the release of 'Pataal Lok', Jaideep said that every show has its own place and one must not set limits for itself with such comparisons.
Clearing the air on the prospects of the next season of 'Pataal Lok', Jaideep hinted that seeing the reaction of the people, it's almost imminent that the Anushka Sharma-produced series will have its second season on cards soon, and when that happens Hathiram Chaudhary's 'journey can be with bigger problems'.