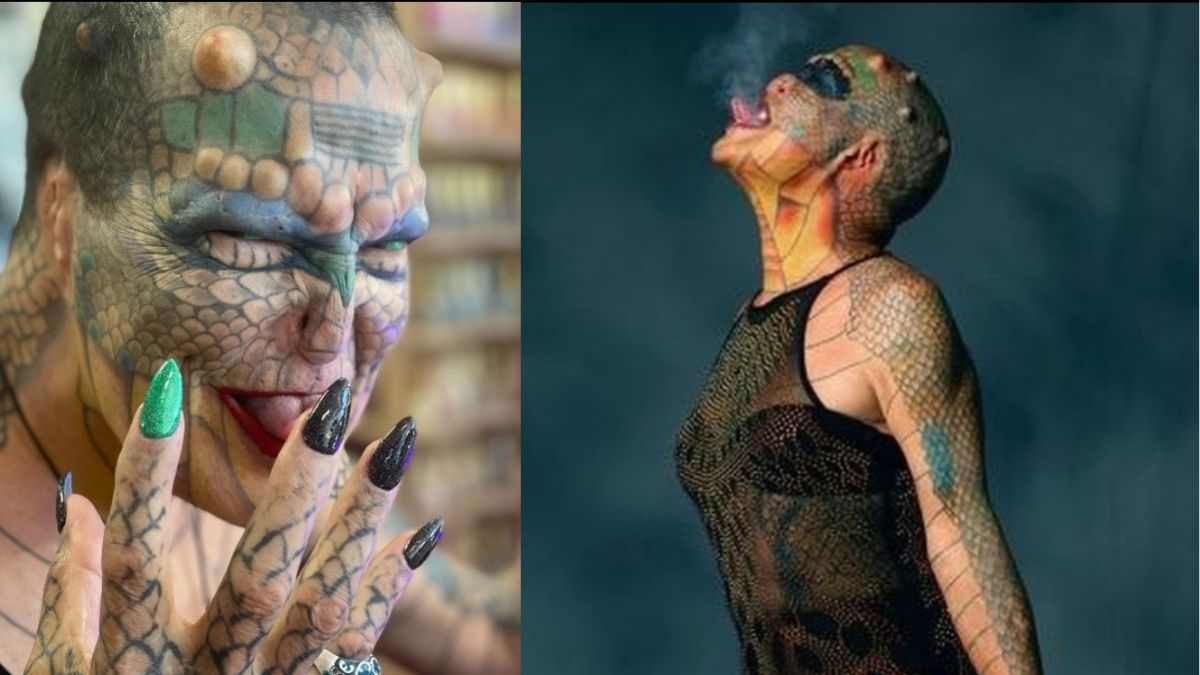 WHILE many are fond of pets, some people do very unique and interesting things to express their love. We can never forget the Japanese man who paid Rs 12 lakh just to look like a dog and seems like he is not the only one taking the idea of his love for pets extremes. Tiamat Eva Medusa, a trans woman underwent extreme body modifications just to look like a dragon.
According to an article published on September 21, 2018, on the Vice News, Medusa removed her ears and nostrils and is covered in implanted horns and tattooed scales. Reportedly, she also got a forked tongue to look more like a mythical reptilian beast.
Her Instagram account which goes with the username dragonladymedusa, has nearly 25 thousand followers and 1,123 posts.
View this post on Instagram
View this post on Instagram
According to Vice News, Medusa was abandoned in the desert when she was a kid. The scales in her body and face represents the western diamondback rattlesnake. She also mentioned that she has endured discrimination, abuse and sexual violence, and thus, with time she stopped identifying with humans.
Medusa also believes that she is a half-human and half-reptile. "I believe that I am a real and true life reptoid, a half-human/half-reptilian creature," the Daily Star quoted Medusa saying.
She spoke about self-love, which according to her, is beyond the kind of love that anyone could understand.
"You're only lost if you allow yourself to be lost. It takes self-love—and a real kind of self-love, beyond the kind of love that anyone could understand. You do deserve better, and if better isn't around you, you find that better. But you have to find it in yourself first," she was quoted as saying by the Vice News.
Earlier, a Japanese man got a lifetime dog costume from a professional agency called Zeppet to look like a collie- dog breed.