These hilarious memes on heavy fines under Motor Vehicle Amendment Act will leave you in splits
Publish Date: Thu, 05 Sep 2019 12:12 PM IST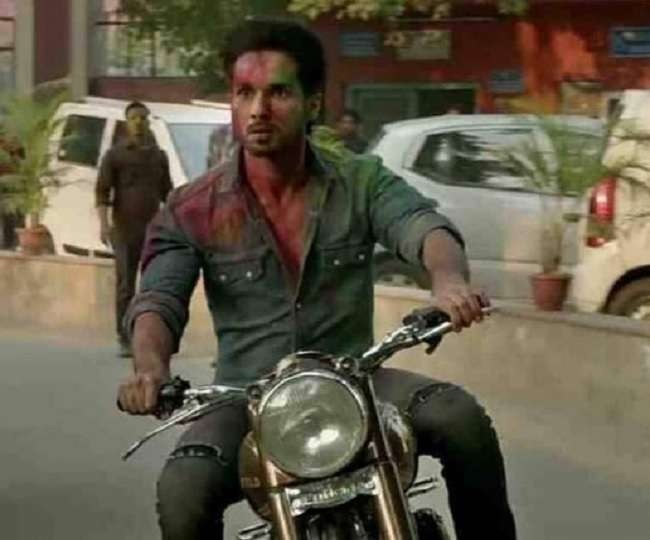 New Delhi | Jagran Trending Desk: After the implementation of the new Motor Vehicle (Amended) Act, heavy penalties are being imposed by the traffic police on the violators. Recently, many reports have come into the light, in which the traffic police have penalised many violators of more than 50,000 rupees. While a scooter driver was fined with Rs 23,000, a bike rider was fined with Rs 22,000.
Amid these reports of heavy fines, the social media users came up with some hilarious memes on the new act. People have been arguing in favor and opposition about these rules.
Many users have made fun of the new act through some scenes of Bollywood movies and pictures of Bollywood actors and have shared funny memes.
Let's see how people are sharing Bollywood memes and to what extent the netizens can go to show their creativity on this new trend of trolls.
*Just an ordinary traffic police man's life after new #MotorVehicleAct * pic.twitter.com/k6uyXhTF1r

— Tweetera (@DoctorrSays) September 3, 2019
*Me to @nitin_gadkari after implementation of #NewTrafficRules *#TrafficFine #MotorVehiclesAct2019 pic.twitter.com/eqKI1IV3yL

— MDH Wale Kaka (IMMORTAL) (@trolling_daddy) September 4, 2019
*Traffic Police caught you*

*You look at the 100 rs note in your wallet*

100 rs note ~ pic.twitter.com/MwKPb6xMAh

— निशाचर (@nishacharr) September 3, 2019
#NewTrafficRules
1. Before paying challan
2. After paying challan pic.twitter.com/VphLwyqmaW

— (@Tablatodd) September 3, 2019
#NewTrafficRules #MotorVehiclesAct2019
Parents : Bade ho ke kya banoge

Beta : Traffic Police

Parents : pic.twitter.com/Smj5MKAETk

— BekaarAadmi (@RealFun14) September 4, 2019
#NewTrafficRules
Traffic surgeon: Where is your
helmet?

Me: pic.twitter.com/oMeeBNDhVX

— SUDIPTA (@Sarcastic_Sudu) September 4, 2019
Fun time!
- New traffic rules special #NewTrafficRules pic.twitter.com/856yePisPe

— Gabbar (@Gabbar0099) September 4, 2019
The Motor Vehicles Amendment Act, approved by President Ram Nath Kovind last month, aims at stricter punishment for violation of traffic regulations.
Under the new rule, a fine of Rs 1,000 will be imposed on those who do not wear helmets or do not wear seat belts which were earlier Rs 100 whereas those without driving license can be fined up to Rs 5,000 or can be imprisoned for three months.
Posted By: Talib Khan