Solar and Lunar Eclipse in June: Know date, timings, duration and everything you need to know about both celestial events
The coming month of June will also be a treat for the sky gazers as both Lunar and Solar eclipse will be witnessed in the month of June. (Representational Image)
Publish Date: Fri, 22 May 2020 10:03 AM IST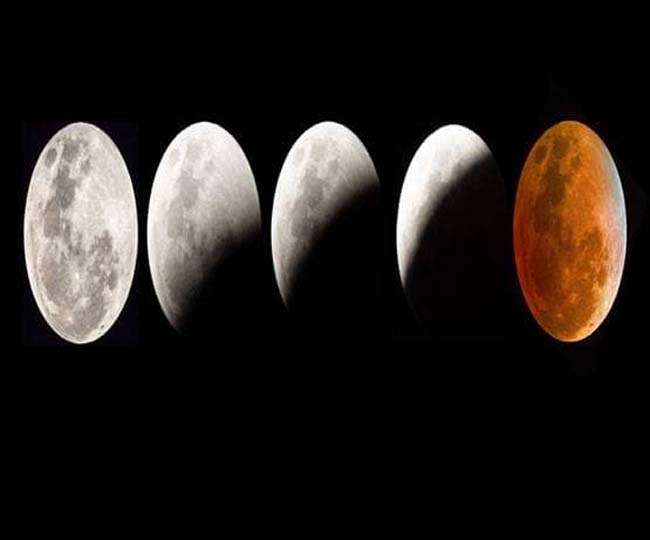 New Delhi | Jagran Trending Desk: After witnessing the first celestial event of the year earlier in January, in the form of a lunar eclipse, the coming month of June will also be a treat for the sky gazers as both Lunar and Solar eclipse will be witnessed in the month of June.
While the Lunar Eclipse, which happens when Earth comes between Moon and Sun, will take on June 5, 2020, the Solar Eclipse, when Moon moves over Sun and shadow Earth, will take place on June 21, 2020. Both events are special events, but only Lunar eclipse can be watched with bare eyes safely, while watching Solar eclipse with bare eyes have a harmful impact on your eyes.
What is Lunar Eclipse?
A lunar eclipse is a celestial phenomenon. When the Earth moves between the Moon and the Sun orbiting the Sun, the Moon gets covered and the Sun's rays is ubale to reach the Moon, this causes a lunar eclipse.
What is a Solar Eclipse?
The Solar Eclipse happens when the Moon moves over the Sun and starts casting its shadow on the Earth. The Sunlight gets blocked by Moon resulting in darkness on the Earth. There are three types of solar eclipse -- partial, annular and total.
June 5 Lunar Eclipse Timings:
If you are in Asia, Australia, Europe and Africa, you will be able to witness the Lunar Eclipse and can watch the Moon turning some shades darker, according to a report by Time and date.com. The June 5 Lunar Eclipse will be a penumbral lunar eclipse, which is usually hard to differentiate with a regular full Moon. The total duration of June 5 lunar eclipse will be around 3 hours and 18 minutes.
| | | |
| --- | --- | --- |
| Time | Date | Solar eclipse |
| 11:15 pm | June 5 | Penumbral eclipse begins |
| 12:54 am | June 6 | Maximum Eclipse |
| 2:34 am | June 6 | Penumbral eclipse ends |

June 21 Solar eclipse Timings:
The Time and date.com report further said that the June 21 Solar Eclipse will be an annular solar eclipse and will be visible in parts of China, North India, Central African Republic, Congo Ethiopia and south of Pakistan.
| | | |
| --- | --- | --- |
| Time | Date | Solar eclipse |
| 9:15 am | June 21 | Partial eclipse begins |
| 10:17 am | June 21 | Full eclipse begins |
| 12:10 pm | June 21 | Maximum eclipse |
| 2:02 pm | June 21 | Full eclipse ends |
| 3:04 pm | June 21 | Partial eclipse ends |
Posted By: Talib Khan