'Pee Your Pants' is the latest TikTok challenge and it's the most indecent and gross trend on internet today
Updated: Wed, 06 May 2020 01:25 PM IST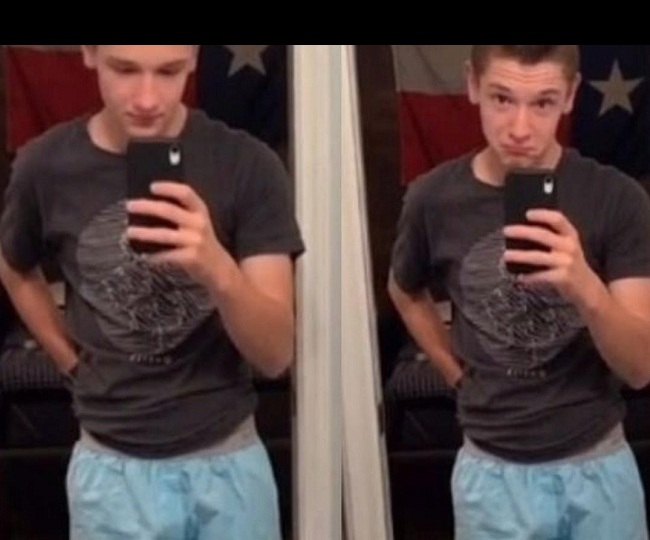 New Delhi | Jagran Trending Desk: The lockdowns by countries across the globe to contain the spread of coronavirus have led to most of the world staying at home, and spending more than usual time on the internet, especially on social media.
The lockdown has led to phenomenal rise in Instagram Lives, criticising Tanishq Bagchi's songs back home in India – with people sharing their preparation of supremely emphasised Dalagona Coffee to fashion-oriented challenges like 'Pillow challenge' and so on.
However, lately the creative adrenalines of internet have hit bizarre optimum on short-video sharing Chinese app 'TikTok' – with a just-started 'Pee in your pants' challenge. As the name suggests, a participant in the challenge is supposed to post a video while urinating in his or her pants.
The gross accumulation of this wretched social media creation started when a 19-year-old Kansas (USA) based filmmaker and TikTok user Liam Weyer filmed a video of himself peeing in the pants, and urged others to do the same.
@liamw2 original sound - liamw2
Liam's video has been viewed over 320,000 times most comments on the post belong to those who are grossly cringed by the whole 'act of nonsense' and 'trend of stupidity' making rounds on the TikTok.
So many TikTok users have followed Liam in this ridiculously disgusting and monumentally unhygienic #peeyourpantschallenge.
@mentally7evan

PEE YOUR PANTW CHALLENGE ##PeeYourPantsChallenge ##PeeYourPants

original sound - mentally7evan
TikTok's user base is outpacing all other social media platforms, and is en route to unseat the social media hegemony of Instagram and Snapchat over millennials and teenagers. According to datereportal.com, active users of TikTok during pre-COVID times were estimated at 800 million which ranks them far beyond Snap and Twitter, and just shy of Instagram's 1 billion users.
According to a report in Forbes magazine, TikTok has commanded the number 1 app ranking in Google Play and Apple App stores respectively for multiple weeks during isolation with Apptopia estimating TikTok was downloaded 100 million times between March 20 and April 28.
Posted By: abhinav gupta