'Itna electrified kab se': Twitter goes berserk after govt bans e-cigarette citing health hazard
Updated: Thu, 19 Sep 2019 12:24 PM IST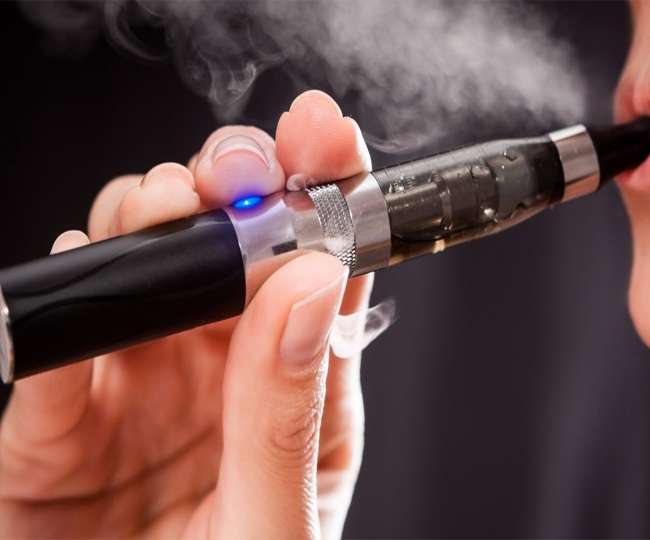 New Delhi | Jagran Trending Desk: The Government on Thursday issued an ordinance to ban e-cigarettes, making the production, import, export, transport, sale or advertisements of such "alternative" smoking devices a cognizable offence attracting jail term and fine.
The ordinance also allows authorised officials to conduct searches in premises stating that where such searches are not permissible, authorities may attach properties, stocks of e-cigarettes or records maintained by the manufacturer, producer exporter, transporter, importer, stockist against whom a complaint has been made.
"The production, manufacturing, import/export, transport, sale, distribution, storage and advertising related to e-cigarettes are banned," said Finance Minister Nirmala Sitharaman in a press conference.
She further said that the decision was taken 'so that we could take early action with regards to the health of people'.
The Twitter was quick to react on it and criticised the government for its step.
Here's how Twitter reacted to it:
After e cigarette ban... Ppl r kinda mournful.... Like really in our Country ppl were addicted to E cigarette?? Itna electrified kb se?? I mean Be Raw guys!!
#ecigarettes

— Pragya Sudesh (@PragyaSudesh) September 19, 2019
A Study must have suggested that Cigarettes are less harmful than #ecigarettes which may have been the ground for such a wonderful decision. I would like to study the same to gain some knowledge on the same . Why there is no ban on #cigarettes ?

September 19, 2019
Still trying to understand how #ecigarettes are more harmful than tobacco cigarettes, bidis, guthka. If one is banned then shouldn't the others be too.??? Wonder which bright policy maker is going to try and justify this.. https://t.co/wh9vdTW7CH

— Kalikesh Singh Deo (@DeoKalikesh) September 18, 2019
Because normal cigarettes are healthy n not addictive. I think this woman just sees the alphabet 'e' and goes nuts! #ecigarettes pic.twitter.com/DE1dzFpIAe

— Ritambara (@Ritambara_d) September 18, 2019
E-cigarettes pose very less health hazards than an cigarette if the youth prefers use of e-cigarette it was not an alarming thing but ban on cigarettes or if sale goes down it will effect the revenue so what was more important revenue or less toxic e- cigarettes?? #ecigarettes pic.twitter.com/8hmAKnZPjs

— Rudra Narayan Roy (@rudra_speaks) September 18, 2019
#ecigarettes are banned
Meanwhile tobacco company pic.twitter.com/pP9qRdRiYX

— Abhishek Gupta (@abhigupta_ak) September 18, 2019
Non smoker Nibba to his chain smoker friend.

Bhai ye beedi aur ciggerret #ecigarettes pic.twitter.com/qSOPLCWVG3

— Kabira Speaking (@thewordsofshiva) September 18, 2019
Tobacco cigarette companies after #ecigarettes ban pic.twitter.com/6reYUuioWL

— dead island (@SmilingLadka) September 18, 2019
Asserting that the decision was taken, keeping in mind their impact on the youth of today, Sitharaman on Wednesday quoted data, which she claimed was largely derived from the US' experience, to highlight that there has been a 77.8 percent increase in the use of e-cigarettes among school students and that surprisingly, use of such products by middle school students has also seen a rise of 48.5 percent.
Many science-based journals have already said that nearly 3 million people in US are regular users of e-cigarettes and in a matter of four to five years, between 2011 and 2015-16, there has been over 900 per cent growth in e-cigarettes in US, she said.
Posted By: Aalok Sensharma