Friday the 13th coincides with rare full moon event tonight! Is it inauspicious for us?
Updated: Fri, 13 Sep 2019 05:07 PM IST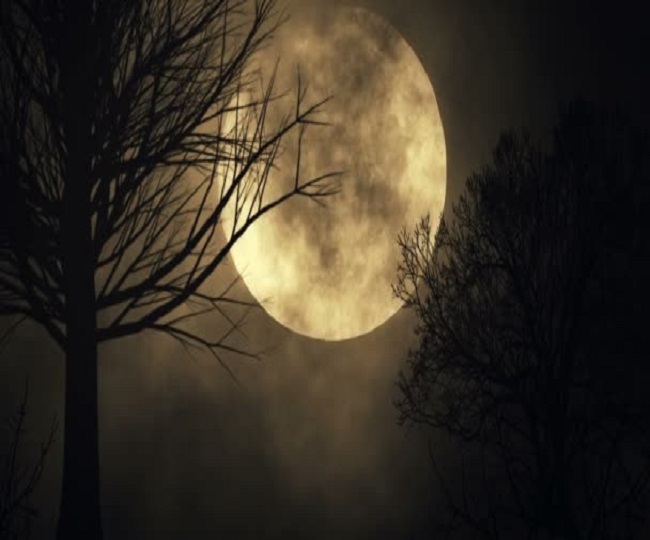 New Delhi | Jagran News Desk: Friday the 13th is here and is conciding with full moon. It is considered as one of the most inauspicious days in the world.
Many people are firm believers of the fact that this day is nothing but a harbinger of bad luck. This time, Friday the 13th is coinciding with a full moon. This is happening for the first time in 13 years. Last time, it happened way back in January 2006.
This full moon will be a rare event that can be witnessed tonight. Apart from coinciding with Friday the 13th, this full moon is a micromoon which means it will be at apogee - the farthest point from Earth.
Why this day is considered unlucky:
The Christians believe that Jesus Christ was crucified on a Friday and Judas, who betrayed him, was the thirteenth guest to join the table during the Last Supper and that's why they consider Friday the 13th as unlucky.
Superstitions attached to Friday the 13th:
Many buildings skip the 13th floor and instead name it as floor no. 12 B. Likewise, some airlines do not have a row 13 inside their aircraft. Many hotels also avoid lodging in room numbered 13.
People also consider breaking of a mirror and encountering a black cat is a bad omen as inauspicious, more so if it happens on Friday the 13th.
Incidents on Friday the 13th:
Buckingham Palace bombed
On this day, the Buckingham Palace was bombed by the Germans during World War 2. Five bombs struck the palace, one of which destroyed the interior of the Royal Chapel. Another ruptured a water main.
Cold War crisis
On Friday, June 13, 1952, the Cold War turned hot when the Soviet Union shot down a Swedish military transport plane. Eight people were on board the plane, which the Swedish government insisted was merely on a training flight.
Black Friday fire
On Jan. 13, 1939, a bushfire tore through Australia's Victoria province, killing 36 people in one day. This "Black Friday" fire was the deadly icing on top of a terrible fire season for the province.
Kansas floods
July 13, 1951, was an extremely inauspicious day for northeastern Kansas where rain broke all records on this day and caused massive floods. It was the single worst day of flood destruction in the Midwest to that date. Twenty-eight people died, and another 500,000 were displaced until the waters receded.
Posted By: Aalok Sensharma